Well so much for that often quoted figure of "25 000" muslim settlers expected to arrive to Finland this year.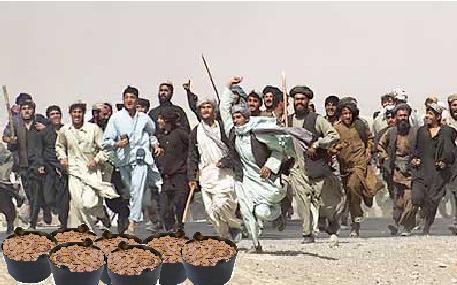 And what has the Finns Party done in the midst of this human deluge to stop it? Nothing. The party's top man refuses to threaten to leave the government and is currently on "sick leave" from his position.
NOTE: With the arrival of Afghanis, not only are your daughters not safe, but neither are your sons.
Close to 28,000 asylum seekers – Ministry fears reception centres will run out of space
Finland's Ministry of Interior is concerned that the number of asylum seekers entering the country will soon exceed current capacity. The Ministry says authorities may be forced to use tents and shipping containers to shelter people already next week.
If the current pace of asylum seekers entering the country continues, Finland's Interior Ministry says it will not be able to guarantee all of the new arrivals a roof over their head.
"The number of people entering the country went down temporarily in October, but in November it jumped back up again, 776 people in the first weekend," the Ministry said Tuesday in a bulletin.
On Monday the 9th of November, 190 asylum seekers arrived at the Tornio reception centre, located at the northwest border between Finland and Sweden. The next day Tuesday 350 more were expected.
Swedish record yesterday
A one-day record of 2,160 asylum seekers was registered as entering Sweden on Monday.
The Finnish authorities predict that the situation might soon lead to people being placed in temporary shelters like tents and shipping containers.
Finnish Red Cross spokesperson Noora Kero says the Red Cross can provide limited tent accommodation, if it proves necessary
"We've got tents that can be heated in our central storage area," Kero said.
The charity organisation is also prepared to establish more reception centres, if only space can be found.
"We are actively searching for new facilities in every corner of Finland," she said.
In related news, the Finnish Immigration Services announced on Tuesday that it would open three new reception facilities in the cities of Hämeenlinna, Sipoo and Pertunmaa for unaccompanied refugee children and youth arriving in the country.
No shortage of volunteers
The Red Cross reception centres have had the good fortune of securing a sufficient number of volunteers. Over 8,000 Red Cross volunteers are now working in the asylum seeker reception centres, and new offers of help continue to rain in.
"If the situation continues like it is, everyone who wants to volunteer will surely get a chance to do something. Fortunately, the desire to be of service is still high," said Kero.
Over half of the currently operating asylum seeker reception centres are maintained by the Finnish Red Cross, accounting for 83 reception units with accommodation for 14,500.
Exactly 27,385 displaced people have entered the country and registered as asylum seekers so far this year.