There is no common sense in allowing military aged muslim men into the country, go back and fight for your countries you bunch of freaking cowards.
Muslims in the ME have no real sense of country, just of immediate family, relatives, clans and tribes. There is no sense of loyalty to others that are complete strangers to them, nor to the land itself, there's still a beauduin mentality (secured by the koran and islamic texts/indoctrination) that governs much of what they feel and do.
AUSTRIAN MAYOR: STOP MALE MIGRANTS, WOMEN AND KIDS ONLY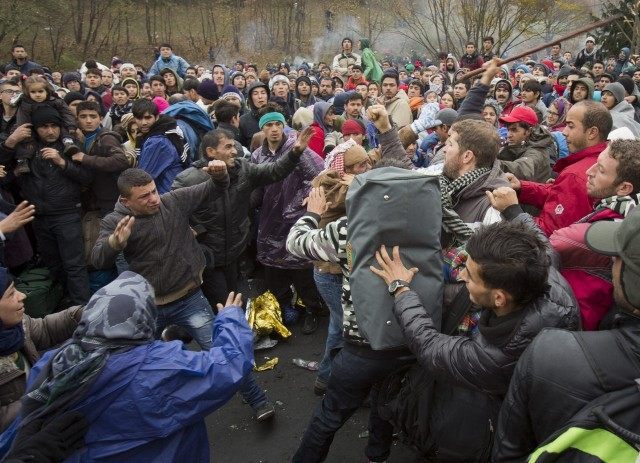 The Associated Press
The mayor of Austria's second city has said there is no space for single male migrants in his country, and the government should only accept women, children, and families.
Right-wing Mayor Siegfried Naglof the Austrian People's Party expressed his views on the Europe migrant crisis this week, going further than any other mainstream Austrian politician on the action he would take to control the flow of humans into Austria.
Going further than the increasingly mainstream view that a fence may be required with Slovakia, just weeks ago condemned as an action as bad as Nazism but now openly discussed by government, Mayor Naglof told journalists he wanted to ban single male migrants and refugees from entering Austria at all, reports Krone.at.
Speaking of families, women, and lone children he said: "for these people we have a place, but the men who want to come for help, we must make it clear to them that here, there is no capacity".