The Islamic world is a basket case of pathologies.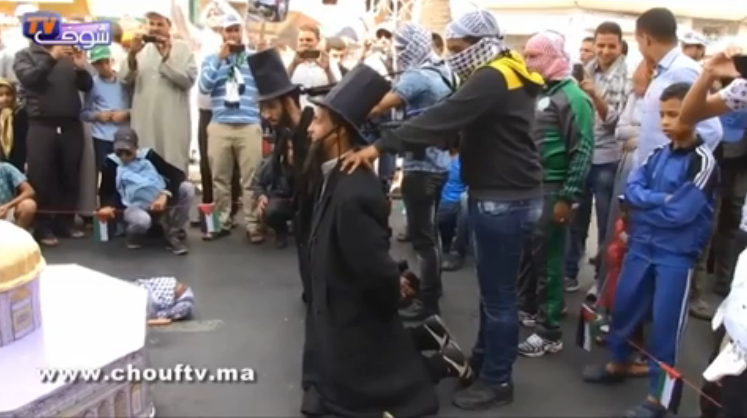 Demonstrators 'execute' fake ultra-Orthodox Jews at pro-Palestinian protest in Morocco
The people supposed to be dressed as haredi Jews (but more like Abraham Lincoln) are shown smashing an al-Aksa mosque model before being pretend-stabbed and shot.
A pro-Palestinian demonstration in the Moroccan city of Casablanca featured men dressed as Orthodox Jews who were being led at gunpoint by masked men wearing keffiyehs.
The demonstration was held Sunday with permission from local police, according to a report which appeared Sunday on the news website alyaexpress-news.com. It also featured a video of the event, which drew many thousands of participants.
In the video, two men wearing keffiyehs, or Arab headdresses that are popular with Palestinian rioters and militants, are seen toting what appear to be toy rifles behind two bearded men wearing black robes and top hats during a march that also featured Palestinian flags, including a very large one carried by dozens of people, and a model of al-Aksa mosque located on the Temple Mount in Jerusalem.