This mirrors muslim no-go zones around Europe.
POLICE ESCORT FOR EMERGENCY SERVICES DEMANDED AFTER ATTACKS AT MIGRANT TENT CITY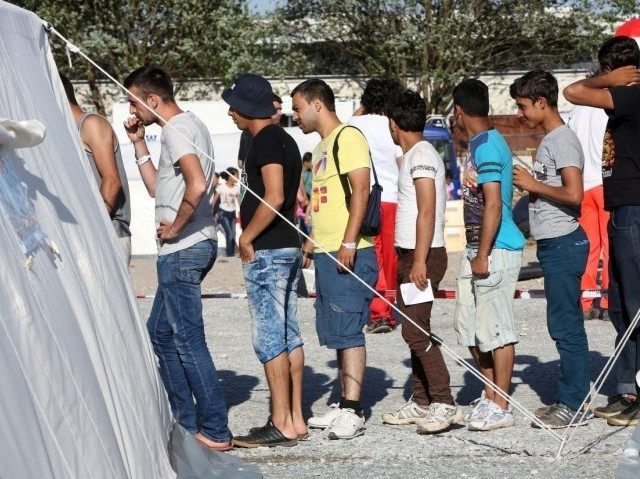 Adam Berry/Getty Images
The emergency services will no longer attend call outs to a migrant 'tent city' near the German village of Calden, unless accompanied by a security escort, a police spokesman for the region has stated. The decision was taken after an ambulance crew were harassed by migrants and their vehicle attacked.
The camp has also been rocked by a number of riots and violent clashes.
The 3,000 residents of Calden, situated seven miles north of Kassel and renowned for its beautiful Rococo palace, were happy to welcome the migrants when they first started arriving. Four garages worth of clothing and other items were donated, and the village's local volunteer fire fighters lent a hand constructing a tent city within the grounds of a local airport. Facilities include a medical centre and 30 showers.
But the camp, built for 1,000 but now host to 1,380 migrants, has played witness to a number of violent incidents, including riots and beatings, making the local residents fear for their own safety.
On September 18 an ambulance was dispatched to the tent city, but the crew suffered harassment and their vehicle was attacked, local police spokesman Torsten Werner told local media.
More here. H/T: Buck