So in essence, the pope craps on E Pluribus Unum.
The pontiff of Rome: Hey America, though you've already taken in more immigrants, legal and otherwise, than the rest of the world combined, you still suck for expecting them to become real Americans!
This guy is not worthy of his title.
POPE FRANCIS LASHES OUT: PRAISES ILLEGAL ALIENS WHILE ATTACKING DONALD TRUMP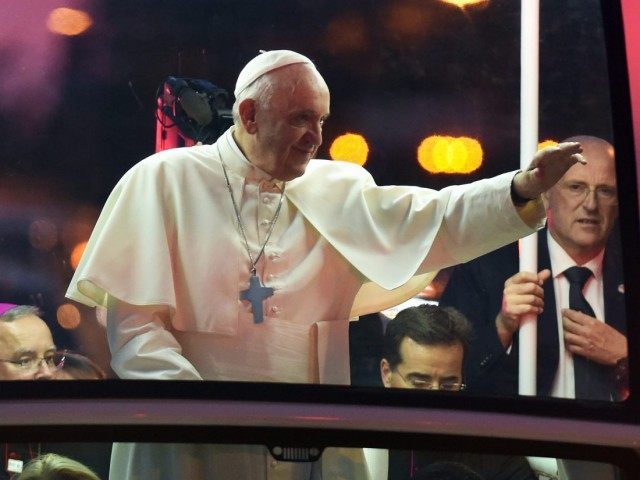 Getty Images
Standing before this city's iconic Independence Hall, Pope Francis gave a ringing endorsement of religious freedom and immigration on Saturday, urging his American hosts to avoid a "superficial quest for unity."
"In this witness, which frequently encounters powerful resistance," the Pope said, "you remind American democracy of the ideals for which it was founded, and that society is weakened whenever and wherever injustice prevails."

Drawing cheers from the large crowd on Independence Mall, where many of the faithful waved flags from countries such as Costa Rica and Mexico, the Argentine-born Francis urged his diverse flock to "never be ashamed of your traditions."