Look deep enough and many of these Islam groups are linked in some way or another to Islam 101'er jihadis.
EXCLUSIVE: UK WATER-PARK HOSTS MUSLIM-ONLY DAYS WITH EXTREMIST-LINKED GROUP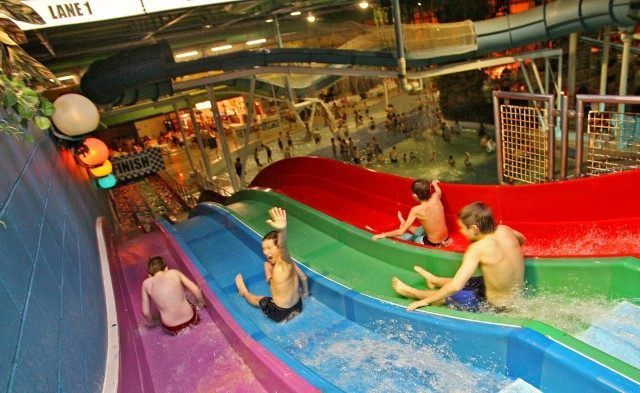 Waterworld
A British theme park is the latest organisation to offer segregated events in an attempt to be culturally sensitive towards its Muslim visitors. Water World, in Stoke-on-Trent, in Britain's West Midlands region, is hosting "sisters only" and "brothers only" events, demanding visitors wear "Islamically appropriate" attire.
The water-park – which claims to attract nearly half a million visitors a year – is believed to have hosted dozens of events over the past few years, with "Islamic Fundays" as well as fundraising events for Gaza charities dating back as far as 2009.  The park even goes so far as to claim that female "guards" will keep men out of the venue for the day.