Classic example of media cowardice and laziness, garbled headlines are the dead give-away.
Here to the IslamoNazis fighting IslamoNazis, the TT hopes that they are amazingly successful against each other.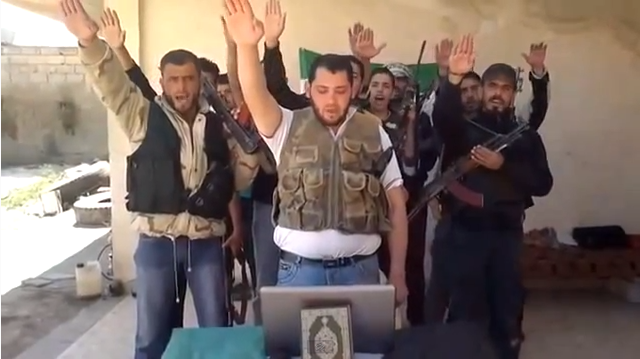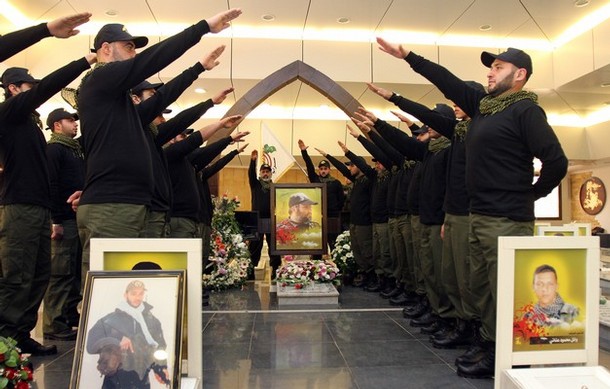 Hezbollah leader vows to defeat extremists along Syria-Lebanon border
BEIRUT –  The leader of Lebanon's Shiite Hezbollah group says Sunni extremists have been pushed out of large areas of a mountain range along the Lebanese-Syrian border in fighting over the past week.
In a televised speech Saturday, he said Hezbollah fighters working with Syrian government forces have seized a large swath of the strategic Qalamoun region.
The Iranian-backed Shiite group and Syrian troops are fighting the Islamic State group and the Nusra Front, an al-Qaida affiliate. The mountain range is close to Syria's capital, Damascus, and links it to the coastal heartland of President Bashar Assad's Alawite sect, an offshoot of Shiite Islam.
More here. H/T: Fjordman