That is how the rest of the Levant and Maghreb were rid of their Christians.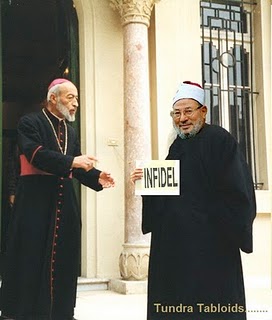 Jihadis Seek to Cleanse Pakistan of Christians
by Raymond Ibrahim
PJ Media
March 21, 2015
Originally published under the title, "Jihadis Cleansing Pakistan of Christians."
Pakistani Christians mourn the victims of two March 15 suicide bombings of churches in Lahore.
On Sunday, March 15, as Christian churches around the world were celebrating morning mass, two churches in Pakistan were attacked by Islamic suicide bombers. At least 17 people were killed and over 70 were wounded.
The two churches (located in Youhanabad, Lahore's Christian quarter) were St. John's Catholic Church and Christ Church (Protestant).
The Taliban claimed responsibility. It is believed that the group had hoped for much greater death tolls, as there were almost 2,000 people in both churches at the time of the explosions.
Despite all the threats recently received by the churches, authorities provided only minimal security.
According to eyewitnesses, two suicide bombers approached the gates of the two churches and tried to enter them. When they were stopped — including by a 15-year-old Christian who blocked them with his body — they self-detonated. Witnesses saw "body parts flying through the air."
Thus did the jihadis "kill and be killed," in the words of Koran 9:111, the verse most often cited to justify suicide attacks.
According to an official statement of the Justice and Peace Commission of the Episcopal Conference of Pakistan, despite all the threats received by the churches, authorities only provided "minimal" security:
Agents present at the time of the attack were busy watching the cricket match on TV, instead of carrying out their duty to protect churches. As a result of this neglect, many Christians have lost their lives.
More here. H/T: Fjordman