These EUcrat hacks are demonstratively insane.
Notice the need to call it "asylum seekers" as if they're no longer to be deemed as "refugees". It's a twisting of words and slight of hand verbal gymnastics to circumvent nation state sovereignty. The West simply cannot afford to take in every single person fleeing the Middle East, especially in a political climate where Marxist radicals are embedded in every sphere of these nation state democracies, who push for residency to be followed by citizenship to all who breech its shores. It's madness.
NOTE: All the more reason for member states to jettison themselves from the tyrannical, despotic EU. As a side note, let any of these new asylum seekers to only reside in the immediate areas where these EU bureaucratic hacks live, and their upkeep funded by immediate local taxes.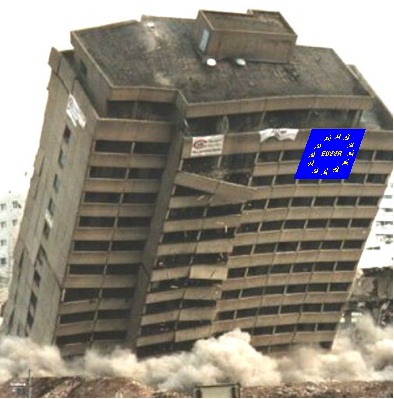 EU embassies should take asylum requests, new commissioner says

30.09.14 @ 19:07
BRUSSELS – Dimitris Avramopoulos , the incoming Greek EU commissioner for migration and home affairs, wants offices set up at the EU's foreign embassies to allow people to apply for asylum.
"We should have offices in the EU delegations all over the world, in particular in third countries, where we should allow people to apply for asylum or for legal migration status," Avramopoulou told euro-deputies at his hearing on Tuesday (30 September).
The idea departs from Europe's existing and more restrictive migration policies, which critics say are forcing people fleeing persecution and wars to embark on perilous journeys on small boats across the Mediterranean Sea.
Some 3,000 people have already died in the attempt this year alone, with a report out by Amnesty International on Tuesday demanding a collective EU response amid reports Italy is set to wind down its Mare Nostrum search and rescue naval operations.
British centre-left MEP Claude Moraes, who heads the civil liberties committee, said Avramopoulos' plan had taken many deputies by surprise.
More here. H/T: Fjordman