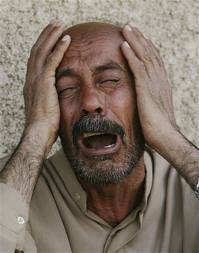 Student killed in Egypt university clashes
April 14, 2014 06:09 PM
Egyptian students walk past soldiers standing guard in armored personnel carriers in the street in front of Cairo University during clashes following a demonstration outside the university on April 14, 2014 in the Egyptian capital. AFP PHOTO / MOHAMED EL-SHAHED
CAIRO: A student was shot dead Monday during clashes between supporters of Egypt's ousted Islamist President Mohammad Morsi and police in Cairo University, security officials said.
Clashes erupted when student supporters of Morsi staged protests on university grounds, the officials said, adding that police fired tear gas at from outside the campus and arrested 13 demonstrators.
Clashes were also reported in the University of Zagazig, north of Cairo, where three students were wounded and three were arrested.
Student backers of Morsi have regularly protested on university campuses as a police crackdown on the ousted leader's supporters has weakened their ability to stage large street protests.
A journalist was wounded while covering the clashes in Cairo University, his employer and witnesses said.
Youm 7, an independent newspaper, said Khaled Hussein was shot in the chest.
Two Al-Manar journalists killed in Syria
April 14, 2014 05:36 PM (Last updated: April 14, 2014 06:41 PM)
This Facebook profile picture shows Al-Manar journalist Hamza Hajj Hasan who was killed in Maaloula.
BEIRUT: Two Al-Manar journalists were killed Monday after the television crew came under attack in the Syrian town of Maaloula, a security source told The Daily Star.
The journalists were identified as reporter Hamzah Hajj Hasan and cameraman Halim Allaw, the source said.
The Hezbollah-affiliated TV reported earlier in the day that its four-member crew came under fire in the predominantly Christian town.
"Al-Manar team was shot at by armed groups when [journalists] were covering the Syrian army's takeover of the Maaloula town in Qalamoun," the report said, without giving further details.
Iraq car bomb kills at least 16 people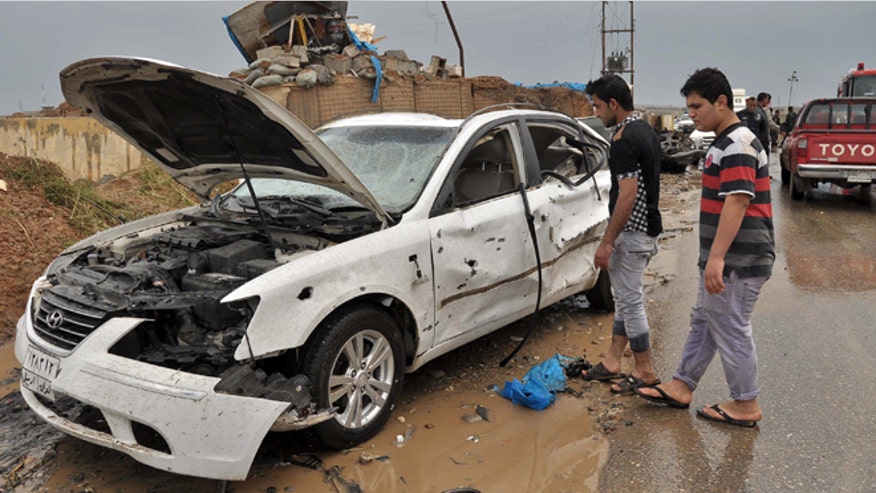 April 13, 2014: Iraq civilians inspect the site of a suicide car bombing in the northern town of Dibis, near the city of Kirkuk, 180 miles north of Baghdad, Iraq.AP
BAGHDAD –  Bombings targeting security forces in northern Iraq killed at least 16 people Sunday, authorities said, as the country prepares for a crucial election later this month.
In the deadliest attack, an explosives-laden parked car exploded as a joint Iraqi army and police patrol passed through a busy commercial area in Mosul, killing five civilians and five security personnel, a police officer said. He said the blast wounded 12.
A medical official confirmed the figures. Both officials spoke on condition of anonymity as they were not authorized to release the information.
Mosul is located about 225 miles northwest of Baghdad.
Gunmen kill NATO truck drivers in Pakistan
Updated: April 14, 2014 15:44 IST
At least two drivers in a convoy of Afghanistan-bound NATO tankers in Pakistan's restive north-west were shot dead on Monday, an official said.
The attack occurred days after a ceasefire declared by the Taliban insurgents expired last week.
Gunmen fired rocket-propelled grenades and bullets at oil tankers in the Jamrud area near Peshawar city on the main highway leading into Afghanistan, administration official Amjad Khan said.
A driver was killed in the similar attack last week.
Afghanistan: Ambush Kills Anti-Taliban Militiamen
KABUL, Afghanistan April 14, 2014 (AP)
An Afghan official says a Taliban ambush has killed three members of a local militia that rose up against insurgent control of the area.
The local chief of police, Lutfullah, said Monday that the militiamen were patrolling in Andar district in the eastern province of Ghazni when they were attacked Sunday night. He said three of the armed village men were killed and three others were wounded.
Lutfullah, who uses just one name, said those killed were members of an "uprising unit" that two years ago took up arms against Taliban dominance of the area.