Multiculturalism-PC 101: Though shalt not offend Islam

Marr: WHEN Australians are offended they want something done about it. Just being offended is not enough. We want action. We want someone, somewhere, somehow to suffer because we're upset.

But in a free and energetic society, giving offence is necessary. It happens and must happen all the time. Your sensitivity doesn't veto my right to speak or write or make a film or, indeed, exhibit a crucifix immersed in urine.

All I know about Andres Serrano's Piss Christ makes me think it's too ridiculous to be worth visiting the National Gallery of Victoria where it was, briefly, exhibited a few years ago. But the fact George Pell, then archbishop of Melbourne, and a good many of his followers found this object offensive, was no reason to take it down . . .But too often—indeed all the time—Australians call on governments to protect them merely from ideas they find offensive, images they find distasteful and facts they find disturbing.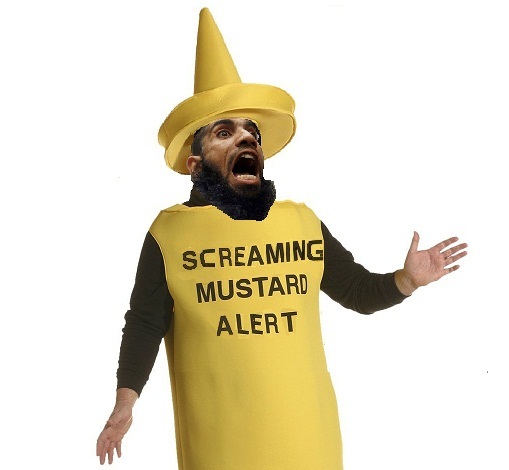 Gallery dumps hijab-style photo exhibition
Friday 31 January 2014 10:52AM
Does anyone in particular have the right to depict a hijab in an artwork?
Should there be artistic limits to whether you explore religious or cultural items in your work?
Our story this week about artists using the Muslim headdress as imagery in their work has caused quite a stir. The story centred on a Melbourne gallery that pulled the work of a photographer which featured young women with their hair arranged in the style of a hijab.
Is it free expression or a religious and cultural blind spot? Source.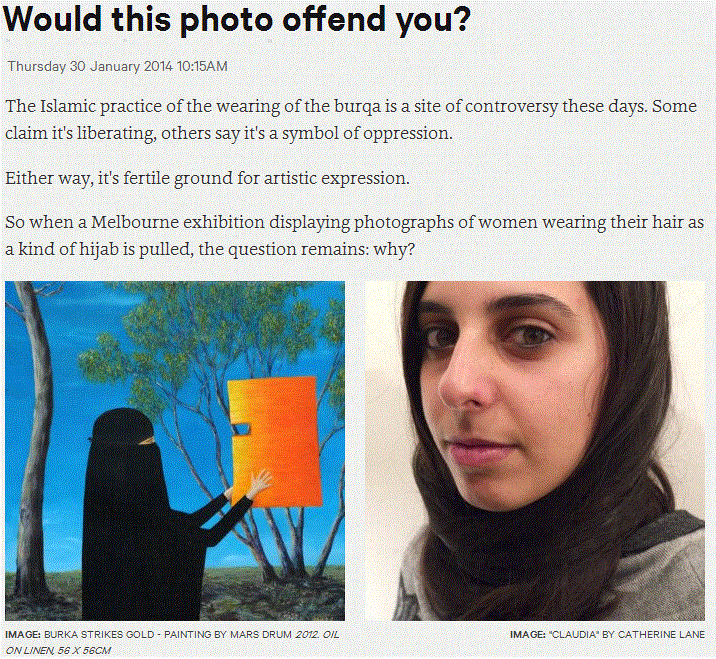 More here. H/T Fluffi