In Muslimville, to become more 'mainstream' is to become more anti-Israel.
I believe that the Gates of Vienna has hammered the nail squarely on the head, there is now a paradigm shift in the British counterjihad. Both Tommy and Kevin have been handed an offer that they couldn't refuse by the British government authorities, not the Quilliam Society. (Not many could have out lasted them)
So these are the new pals of former EDL leaders, Tommy Robinson and Kevin Carroll? What does Pamela Geller and Robert Spencer (whom I both greatly admire for their many contributions to the overall effort in defeating Islamization) now say about this?
NOTE: Like I said yesterday, Quilliam Society is awful. How many more examples do I need? I predict an all out campaign to now crush EDL resistance once and for all.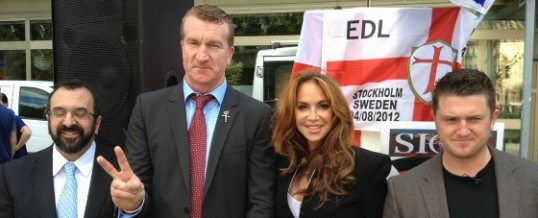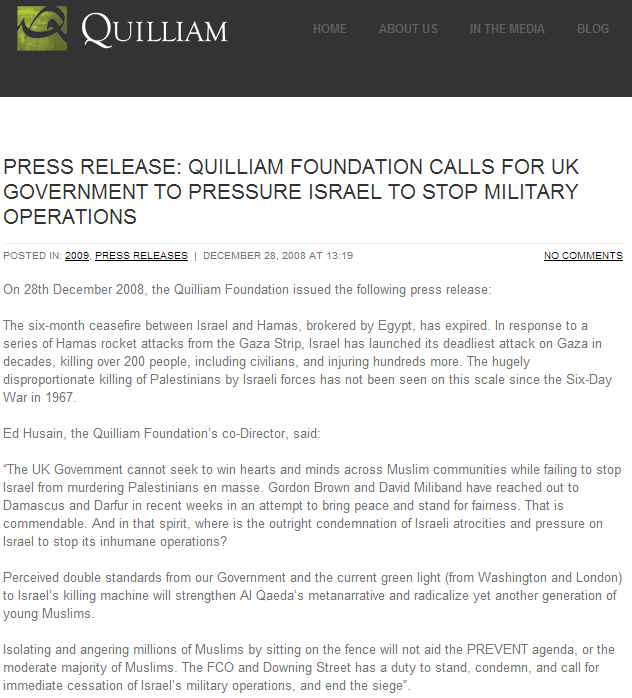 Source: Quilliam Society