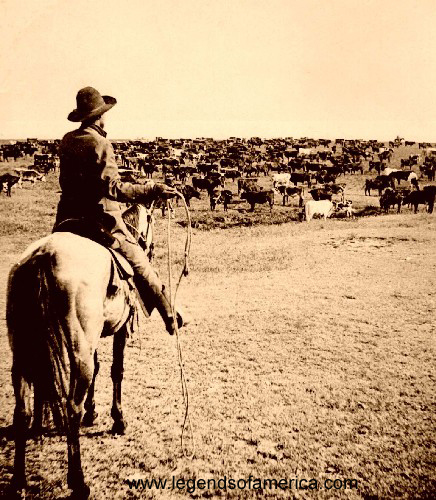 Britian First confronts Abu Izzadeen (One of CHOWDERHEADS HENCHMEN)
EDL Buck: (Outrageous stitch up job in the making, two tier policing and justice in the UK)
Miscarriage of justice in UK continues
18102013
The lads are in court in Brighton on October 29th and 30th over MFE. This is a massive stitch up seeing as about 8 of them were attacked by 90 Antifa and our lads end up in court for Affray. Been told to ask people to turn up to support them and protest against this, Commies will be all over the place. They have been denied trial by jury and police have lied that outside the Grand Hotel, which was bombed by the IRA there is NO CCTV. Stitch up on a massive scale. Well they can police a series of protests as a result.
Tahiti's first mosque closes one day after opening 
One country gets it.
"Tahiti's first mosque closes one day after opening" Radio New Zealand 17 October, 2013 (thanks to Tom)
The city administration of Papeete has forced French Polynesia's first mosque to close – one day after it was opened by a new imam from France.

The opening caused an uproar and prompted the presidency to restate that the French constitution guarantees freedom of religion.
London terror arrests: Two suspects released
One of the suspects was arrested in Westbourne Grove, west London
Two of four British men arrested over an alleged terror plot have been released, Scotland Yard has said.
The men were arrested in a series of raids in London on 13 October on suspicion of the commission, preparation or instigation of acts of terrorism.
The two, aged 29 and 28, were released on Saturday. Neither have been charged with any offence.
The other two suspects remain in custody, a force spokesman said.
Two men, both aged 25, were arrested in a car in Mansell Street, Whitechapel, east London, after police fired "Hatton rounds" – ammunition designed to burst tyres and blow open doors.
One was a British national of Turkish origin and the second was a British national of Algerian origin, police said.
The 28-year-old British national of Azerbaijani origin, who was been released, was arrested outside the premises of Planet Organic in Westbourne Grove, Bayswater, west London.
EDL Buck: (Racially aggrieved waitress tries it on)
Man accused of writing 'none n*****' in the tip line of his check from a black waitress denies writing it and hires a handwriting expert who backs him up
The Red Lobster customer accused of writing 'none n*****' on the tip line of his check is so confident he didn't make the slur that he hired a forensics expert to evaluate his handwriting.
The forensics expert evaluated both 20-year-old Devin Barnes' handwriting and that of his wife and concluded: 'There is evidence to indicate that Devin Barnes did not write the total entry. No significant handwriting characteristic similarities were noted.' 

Now Mr Barnes and his wife plan on taking legal action against the chain, after receiving numerous death threats when the photo went viral.

Scroll down for Video
 'I was told to keep quiet or they'd stone me to death': British woman wrongly jailed in Dubai for having sex outside marriage lied about husband to avoid adultery charge
Rebecca Blake was thrown in jail in the Arab state

30-year-old sentenced to 41 days in prison for having sex outside marriage
Ended up serving 95 days because 'they forgot' about her
By EMMA THOMAS
PUBLISHED: 01:13 GMT, 20 October 2013 | UPDATED: 08:42 GMT, 20 October 2013
A woman has told of her ordeal in a Dubai prison after being imprisoned for having sex outside marriage. 
Rebecca Blake, from Surrey, was jailed for a crime she did not commit and ended up serving 95 days in a 'filthy' cell.

Speaking to the Sunday Express, the 30-year-old said she was forced to lie about being married or she would face a more severe punishment for adultery and could have been stoned to death.
Embarrassing: Rebecca Blake has said how difficult it was to tell her parents of the charges
The recruitment consultant was accused of having sex in the back of a taxi with her friend Conor McRedmond 28, from Tullamore, Co. Offaly and they spent a year fighting the allegations.

Ms Blake said her lawyer told her to keep the fact she was already technically married, from six years ago, a secret as if the authorities knew she was married she could be charged with the more serious crime of adultery.

Now back in Britain, Ms Blake said: 'It feels like a surreal nightmare. I still wake up in the night panicking, thinking I'm back in that cell.'
Don't mention ze dole! One tenth of Britain's expat population is claiming up to £23,000 in unemployment payments from Germany as benefits across Europe are revealed
One tenth of Britain's total expat population claim up to £23,318 in employment benefits each year from Germany.
Official figures show more than 10,000 British citizens living in the country receive the benefits subsidised by the German government.
Nine in ten of them have been deemed fit to work.
An unemployment office in Berlin, Germany, where Britons may well have gone to claim benefits
This weekend, the Sunday Times interviewed British expats living in Germany who are on the dole.
They found many were happy with how 'pleasant' the unemployment centres were, and how little they questioned them. Many admitted they do not speak the language.
Some, who had travelled to Germany in search of work or lost their jobs upon arriving, said they are untroubled by 'hassle' they get from UK job centres who try to 'force' them back to work.

One claimant said he was asked to take a job as a cleaner by a 'patronising' British official.