Poof!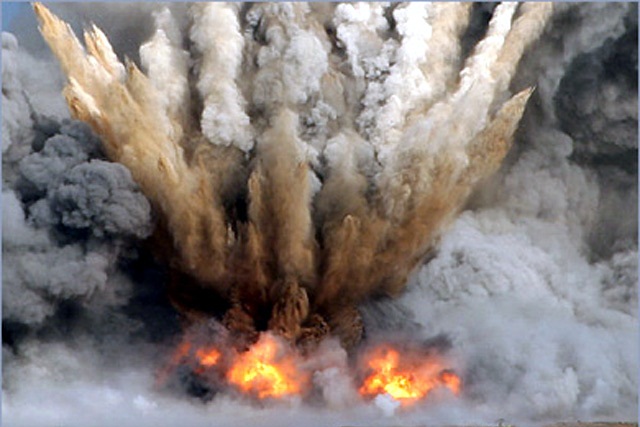 Top Somalia Shebab bomb-maker killed in drone strike
Mogadishu (AFP) – A top suicide bomb-maker for Somalia's Shebab rebels has been killed in a drone strike, government officials said Tuesday after the latest attack by US forces against the Al-Qaeda-linked group.
Residents near the site of the strike in southern Somalia reported at least three people were in the charred vehicle, which burst into flames shortly after the sound of an aircraft was heard overheard.
Somali Interior Minister Abdikarin Hussein Guled told government radio that his intelligence services had been tracking Ibrahim Ali Abdi, also known as Anta-Anta, for some time before the strike took place on Monday.
"The operation in which this man has been killed was very important for the government. This man had a major role in the death of many innocent civilians and his death will help in bringing back peace," Guled told Radio Mogadishu.
The strike came weeks after an audacious attack on the Westgate Mall in Nairobi claimed by Shebab in which at least 67 people were killed.
The minister did not say who carried out the drone attack, but an official in Washington said the US military was responsible.