I can understand why Sender wouldn't want a real debate, having your own ass handed to you on a platter is a rather humiliating affair.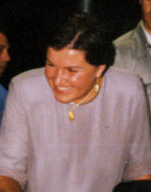 Former chairperson of the Oslo Jewish Community, Anne Sender, took to bad mouthing the dear Doctor in a Norwegian debate forum, knowing full well that the Dr.Gerstenfeld, though fluent in many languages, doesn't speak Norwegian. NIJ blog republishes both Sender's diatribe and Dr.Gerstenfeld's response.
NOTE: The following is taken from Norway, Isral and Jews blog. I'll leave a link to it after the excerpt.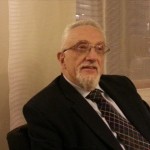 Dr.Manfred Gerstenfeld says:

No government of any European country has done as much as the Norwegian Stoltenberg ones to whitewash the Islamonazi Palestinian Hamas movement. In its charter it promotes the genocide of Jews. Norwegian Deputy Foreign Minister Raymond Johansen became the first senior European official to hold talks with Palestinian Prime Minister and leader of the Hamas movement in Gaza, Ismail Haniye in March 2007. Several media presented a picture of the two shaking hands.[2] After meeting Haniye, Johansen said, "We hope that all the European countries and even other countries will support this unity government." [3] [4]

[…]

Sender promotes the absurd idea that 50 000 Jews should come to Norway. Why should they want to live with the 38% of the Norwegian adults who have such a criminal mindset that they think that Israel is exterminating the Palestinians. Why should they want to live in a country where their children have to hide their identity or be submitted to frequent anti-Semitic harassment in schools? Today's Norway is a much more welcoming place for the immigration of an additional 50 000 anti-Semites of the old Jew-hating and the new Israel-hating variety. They can feel at home with the Labor Party, SV, AUF and its Utoyacrowd, LO, the Dagbladet cartoonists and many of the country's cultural elite.