Heznazis getting hit by other islamonzis.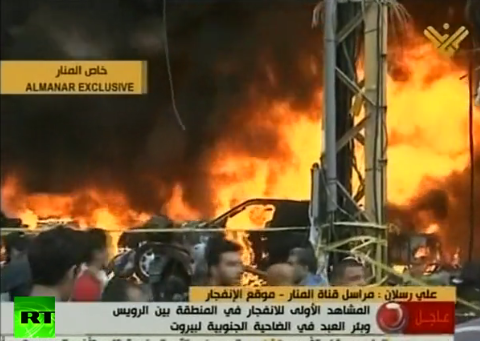 At least 20 dead, 150 wounded in blast near Hezbollah HQ in Beirut – security sources
Published time: August 15, 2013 16:05
Edited time: August 15, 2013 17:42
At least twenty people have been killed and 150 wounded in an explosion near the Hezbollah headquarters in Lebanese capital Beirut, according to security sources. Sunni radicals have claimed responsibility for the sectarian attack.
"This is the second time that we decide the place of the battle and its timing…And you will see more, God willing," said a video statement from a group calling itself Brigades of Aisha, addressed to Hezbollah leader Hassan Nasrallah. Hezbollah represents a rival Shi'ite offshoot of Islam.