The jihad is everywhere, on multiple fronts and on many continents, only the ignorant and dutiful ideologues parrot the party line, "we are not at war with Islam".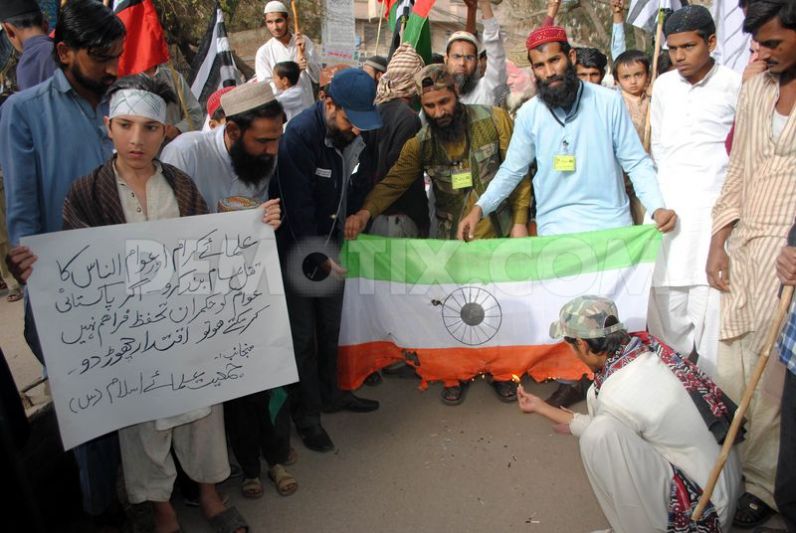 Insight: As Afghanistan endgame looms, India-Pakistan tensions rise
By Frank Jack Daniel and Sanjeev Miglani
BARAMULLA/NEW DELHI, India (Reuters) – Pakistan-based militants are preparing to take on India across the subcontinent once Western troops leave Afghanistan next year, several sources say, raising the risk of a dramatic spike in tensions between nuclear-armed rivals India and Pakistan.
Intelligence sources in India believe that a botched suicide bombing of an Indian consulate in Afghanistan, which was followed within days last week by a lethal cross-border ambush on Indian soldiers in disputed Kashmir, suggest that the new campaign by Islamic militants may already be underway.
Members of the Lashkar-e-Taiba (LeT) militant outfit in Pakistan, the group blamed for the 2008 commando-style raid on Mumbai that killed 166 people, told Reuters they were preparing to take the fight to India once again, this time across the region.
And a U.S. counter-terrorism official, referring to the attack in Afghanistan, said "LeT has long pursued Indian targets, so it would be natural for the group to plot against them in its own backyard".
Given the quiet backing – or at least blind eye – that many militant groups enjoy from Pakistan's shadowy intelligence services, tensions from a new militant campaign are bound to spill over. Adding to the volatility, the two nations' armies are trading mortar and gunfire across the heavily militarized frontier that divides Kashmir, and accusing each other of killing troops.
Hindu-majority India and Islamic Pakistan have fought three wars since independence in 1947 and came close to a fourth in 1999. The tension now brewing may not escalate into open hostilities, but it could thwart efforts to forge a lasting peace and open trade between two countries that make up a quarter of the world's population.
More here. H/T: Zip