OK, we know that Muslims did the lying, who were they? That's the bigger question here.

So now it's the Finnish state the target of badly misinformed report that was released this past Tuesday by the EU. According to the ECRI report, Muslims have been targeted and murdered because they were Muslims, a totally erroneous, bogus claim. Now the Finnish government / state can imagine how it feels to smeared internationally like those of us in the anti-Islamization movement who are regularly branded by all the obvious names for sticking up for our liberal (small d) pluralistic democracies.
H/T: Harri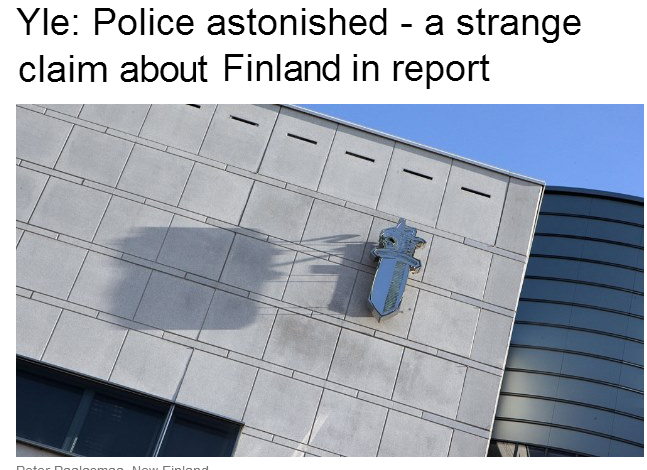 Police wondering about a report by a European countries Human Rights Association, or the Council of Europe report, concerning a complaint of racist murders in Finland, YLE says.
The claim can be found in the report dealing with racism and intolerance situation  in Finland, which answers to the Council of Europe's Centre on Racism and Intolerance, ECRI Commission.
-Although the Finnish authorities have reportedly not aware of any racially motivated murder of award, the Muslim community representatives reported to the ECRI that racist murders have taken place, but on its website mainly hate messages  by racist groups are published, the report claimed.
Finnish police according to YLE, were stumped when asked about the matter. The police according to YLE can't even remember, "when police help would have been needed to investigate a single death of a Muslim."
Also, the Human Rights League Secretary-General Päivi Mattila told YLE, that according to her information there has not been any racist murders as such in thatwould lead to convictions. YLE