Unfettered immigration to a welfare state society is state suicide.
The Telegraph 'forgets' to place 'mass' before the word immigration in the headline, that's what's in question here, mass immigration, not reasonable, manageable immigration that's used to benefit the society as a whole.
H/T: Fjordman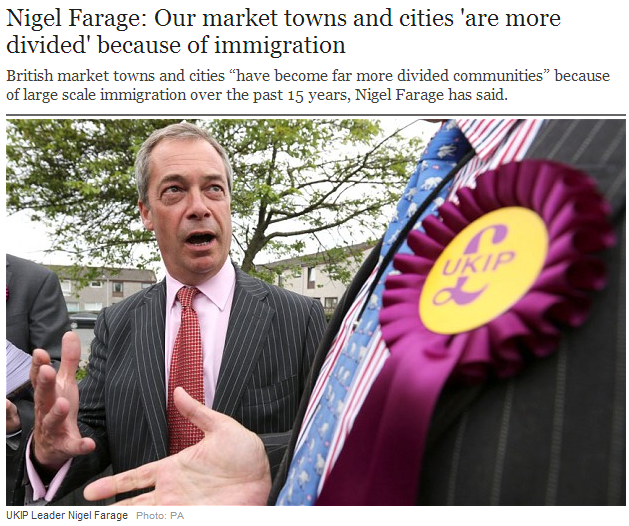 The UK Independence Party leader echoed the views of some of his councillors who said large-scale immigration had had a negative effect on Britain.
A survey Ukip councillors for the BBC's Sunday Politics found that 76 per cent believing immigration has had a negative impact on Britain over the last 30 years.
Challenged about the findings, Mr Farage said: "I think that what has happened to Britain since 1997 with totally frankly unrestricted immigration has had a negative effect on society.
"You know, we have one million of our youngsters now out of work and yet we're prepared to open up the doors next January to the whole of Bulgaria and Romania – that doesn't make sense.
"I think British market towns and cities have become far more divided communities over the course of the last 15 years than they were before and I'm sorry about that."