Yes, all during Ramadamadingdong boom.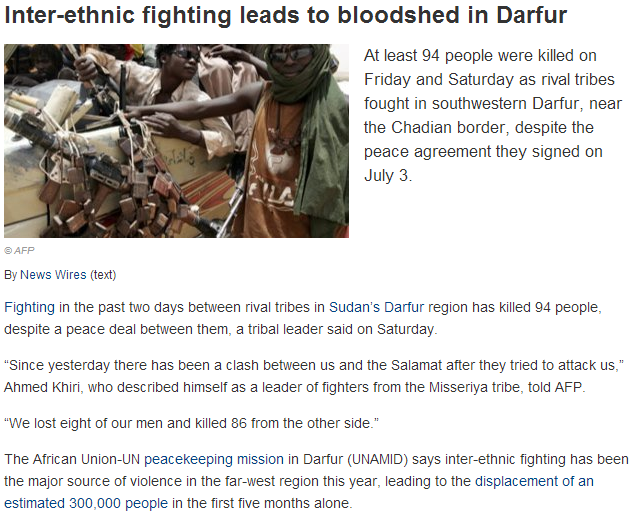 Clashes between rival tribes in Sudan leave 94 dead
By REUTERS
07/28/2013 05:50
KHARTOUM – Up to 94 people have been killed in new clashes between two rival tribes in Sudan's strife-torn Darfur region, tribal leaders said on Saturday.
Conflict has raged through the vast region since 2003 when African tribes took up arms against the Arab government in Khartoum, accusing it of neglect.
Violence is down from a 2004-2005 peak, but fighting between rival tribes has increased sharply since January.