Please do take note that this is the same piece of crap that ran over Martyn Gombar, 28, a Slovakian man living in Leigh, Lancashire, with his car while texting on his phone. He only ended up receiving a 12 week sentence, of which he served only 16 days.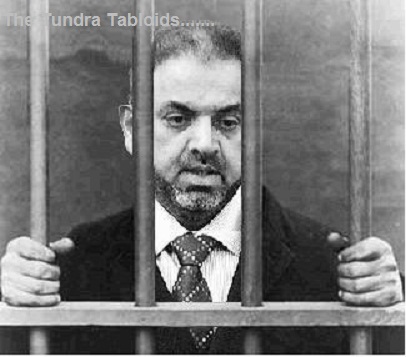 H/T: Esther at Islam in Europe
UK: Lord offers bounty for capture of Obama, Bush
A controversial British parliamentarian of Kashmiri origin, Lord Nazir Ahmed, has announced a bounty for the capture of U.S. President Barack Obama and former President George W. Bush according to a report in Pakistan's Express Tribune newspaper Sunday.
Ahmed, who became the first Muslim life peer in 1998, made these comments in Haripur on Friday to express his solidarity with chief of Laskhar e Tayyiba, Hafiz Muhammad Saeed, upon whom the United States placed a $10 million bounty last month.
Ahmed described the bounty on Saeed as "an insult to all Muslims and by doing so President Obama has challenged the dignity of the Muslim Ummah," Express Tribune quoted him as saying.