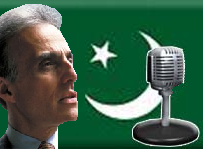 Just peachy keen!
The only thing that we should be talking with them about, is how difficult we shall make it for them if they refuse to dance to our tune. These people are of the same mind as al-Qaida, and the US is inviting them to talk at a major university? Stupid, stupid, stupid. Believe me, if Mitt Romney is voted into office, he'll act in the very same way, he's a stupid RINO Repub with a Mormon complex.
The video by C-Span is here.
GEORGETOWN UNIVERSITY
A Discussion with Official Delegation of Egypt s Freedom & Justice
A delegation of representatives from the Egyptian Muslim Brotherhood s Freedom and Justice Party (FJP) will explain the FJP s vision for Egypt and this weekend s announcement that leading Muslim Brotherhood member Khairat al-Shater will run for president.
Panelists:
AbdulMawgoud Dardery, Member of Parliament, Freedom and Justice Party – Luxor/Member, Foreign Relations Committee, Freedom and Justice Party
Hussein El-Kazzaz, Businessman, Advisor, Muslim Brotherhood and Freedom and Justice Party
Sondos Asem, Senior Editor, Ikhwanweb.com/Member, Foreign Relations Committee, Freedom and Justice Party
Khaled Al-Qazzaz, Foreign Relations Coordinator, Freedom and Justice Party
Chair:
John L. Esposito, Georgetown University Professor & Founding Director, Alwaleed Bin Talal Center for Muslim-Christian Understanding
12:30p-2p Georgetown University www.georgetown.edu