Freaks.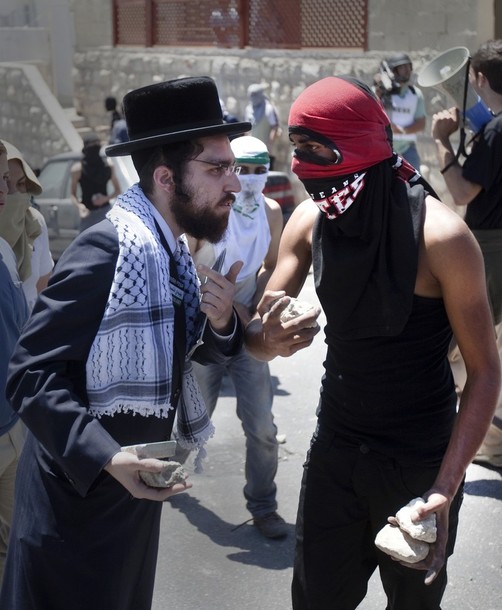 The Tundra Tabloids has loathed the members of this cult of idiot losers for a very long time. It's  pure irony that they the Neturei-Karta would be subjected to brutality at the hands of the Arabs, the very same brutality that every single Israeli would be subjected to (before they would be eventually murdered) if the Arabs are ever victorious over them.
From The Times of Israel:
'2-million-strong march to Jerusalem' fizzles; anti-Zionist rabbis beaten at Jordan protest
"Volunteers from around the world have come to Jordan to demand the end of occupation and returning Palestinian rights to their owners," he said. "They have sacrificed thousands of martyrs and prisoners so far."
But not all the solidarity protesters were welcome in Jordan. Local media reported that four Neturei Karta members were attacked by some local participants, then extricated by others.