They are (burkas and niqabs) indeed security risks.
H/T: A.Millar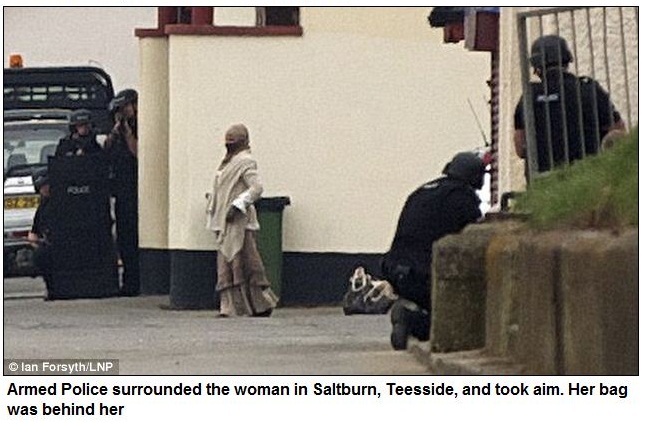 Britain 2012: The moment armed police surrounded woman in veil – fearing she had a bomb – in eight-hour stand-off on quiet seaside promenade
Police in Teesside were alerted shortly after 11am

Incident went on until around 7.20pm

Bomb disposal experts were called and a helicopter was scrambled

By PAUL SIMS
PUBLISHED: 17:25 GMT, 13 March 2012 | UPDATED: 07:50 GMT, 14 March 2012
Dressed in a Muslim veil and surrounded from all angles by armed officers, this was the astonishing scene yesterday as a tranquil seaside resort was plunged into a full-scale terror alert.
Scores of officers carrying sub-machine guns and wearing full protective uniform descended on Saltburn-by-the-Sea, near Middlesbrough, at 11am after reports that a woman had a bomb in her bag.
During a dramatic stand-off with police negotiators, the woman – said to be local to the area – was ordered to place the rucksack on the ground.
NOTE: It's still unknown whether or not she had explosives.