It never works were it's tried.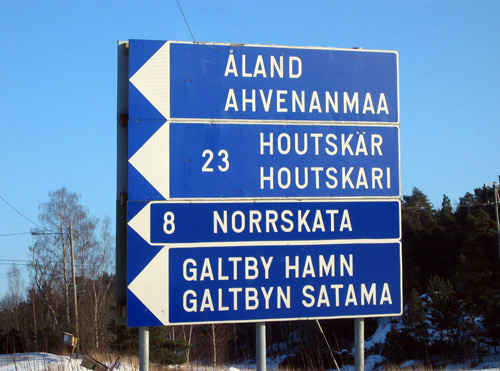 In bi-lingual Finland
 where Finnish and Swedish are the official languages of the land, the Swedish speaking provincial government wants to remove all Finnish references to their towns and places. This is to be understood in light of all the allowances given to them by the Finnish government in appeasing their demands over the years.
Language and identity are interwoven in the fabric of society, this clearly proves that the philosophy behind multiculturalism is completely bankrupt. The people need a unifying currency (lingua-franca) to hold the center together, anyone identifying with that currency, meaning culture and language, becomes a part of the fabric of that society, and a contributing feature to that culture.
Forcing people to belong, even by giving into their every demand, will not make them any more endearing to the 'outsiders' host culture. Only one language and culture can exist for the center to hold. It's only a matter of time before Åland will one day be set adrift.
YLE: Åland Islands want Finnish-language place names removed from maps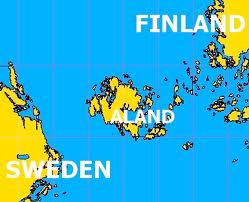 The provincial government of the Swedish-speaking semi-autonomous Åland Islands (located between Finland and Sweden) has suggested that the Finnish-language place names be removed from the province's official maps.
The matter was first reported by the Finnish Broadcasting Company YLE.
Among other things, the provincial government would like to remove from maps Finnish names such as Ahvenanmaa and Maarianhamina, and only use the respective Swedish-language names, Åland and Mariehamn.
In Finland, official maps are published by the National Land Survey of Finland.