The only thing that's controversial, is that what the minister said, is deemed… controversial.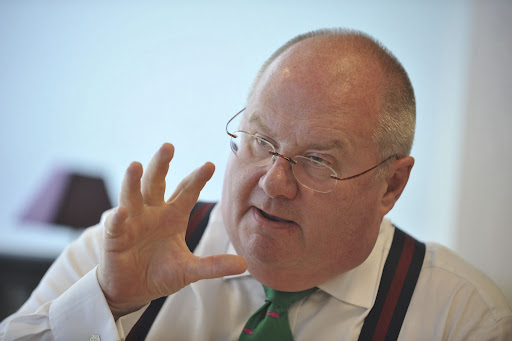 Migrants with no English become 'jobless sub-class': They must speak it like a native, says minister
By JAMES CHAPMAN, POLITICAL EDITOR
PUBLISHED: 00:27 GMT, 9 March 2012 | UPDATED: 00:40 GMT, 9 March 2012
Immigrants who do not learn English become a virtually unemployable 'sub-class', a Cabinet minister claimed yesterday.

Eric Pickles said it was unacceptable that children were leaving school unable to speak the language 'like a native'.

No other senior politician has been so outspoken on such a contentious issue.
Mr Pickles, who is in charge of community cohesion and integration, said: 'In terms of wanting people, encouraging people, to be part of British society, they can't do that unless they have more than an understanding of English.

'If we don't get our resident population with an understanding of English, then they become a sub-class that is virtually unemployable or are stuck in a ghetto.