Andy clarifies and reaffirms his initial evaluation of Judge Martin, he's working on the behalf of Islamic jurisprudence regardless of his own private, non-Muslim beliefs.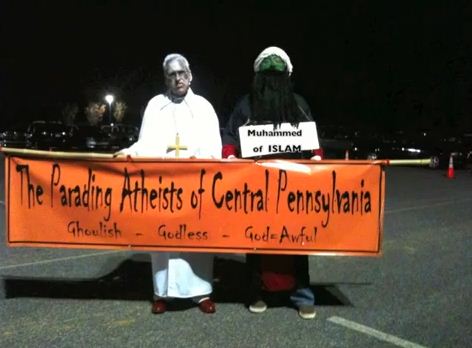 Judge Martin, Sharia, and Islamic Kadi 'Justice'
Posted by Andrew G. Bostom Mar 3rd 2012 at 1:01 pm in Justice/Legal,Politics, human rights, united states | Comments (20)
Judge Mark Martin—now infamous for presiding over the "Zombie Muhammad" case—was incorrectly identified by me as a self-professed Muslim, based upon a faulty audio recording of the court proceedings (see blogs here and here by Andrew C. McCarthy for the audio sleuthing, and clarification).
Nevertheless, the salient points remain: Martin's alarming deference to Islam's Sharia-based understanding of blasphemy—a non-existent "crime" in American constitutional law—and his concurrent warped misinterpretation of the First Amendment led him to behave as a de facto, albeit non-Muslim, kadi.