More weapons to beat back the jihadis?
The last time this happened it was news bandied all over the internet, now barely a wheeze is heard.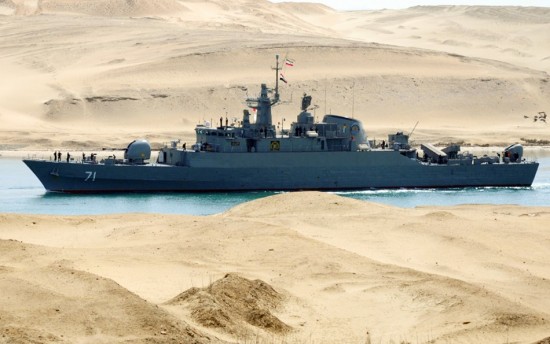 Iranian naval ships enter Mediterranean via Suez
Two Iranian vessels, a destroyer and a supply ship, cross through Suez into Mediterranean, possibly en route to Syrian coast, source in canal authority says
Published: 02.17.12, 22:04 / Israel News
Two Iranian naval ships have sailed through Egypt's Suez Canal into the Mediterranean, in a move likely to be keenly watched by Israel.
"Two Iranian ships crossed through the Suez Canal (on Thursday) following permission from the Egyptian armed forces," a source in the canal authority said on Friday.
The destroyer and a supply ship could be on their way to the Syrian coast, the source added. Iran and Syria agreed to cooperate on naval training a year ago, and Tehran has no naval agreement with any other country in the region.