US rabbit farmers very enthused.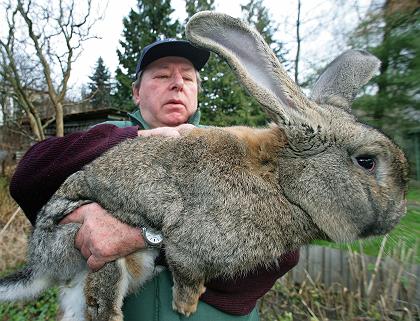 First they were told to burn rabbits, now they're being told to eat them instead. The folly of believing in global warming is seen time and again.
H/T: Fjordman
'Swedes should eat more rabbits': scientist
Published: 20 Feb 12 14:47 CET |
Swedes are eating an increasing amount of meat each year and in order to reduce the effect this has on the climate, Swedes ought to change beef or chicken for rabbit meat, according to an expert from the University of Agricultural Sciences.
"We need to find alternative sources of protein which don't strain resources to the same extent," said Carl-Gustaf Thulin, Director for the Center for Fish and Wildlife Research at the Swedish University of Agricultural Sciences (Sveriges lantbruksuniversitet) to the Sydsvenskan newspaper. '