The chumpster is going to help lay in with the dirty mudslinging of Santorum and Gingrich, that has become the hallmark of the Romney campaign. Since he can't point to his own record of governance (Romney-care, approval of global warming related cap and trade etc.),  he has to run a negative campaign built on smears and falsehoods of the rivals. He's going to try and pull off a Florida win that was won solely on his negativism, not on truthful facts about himself. Sick.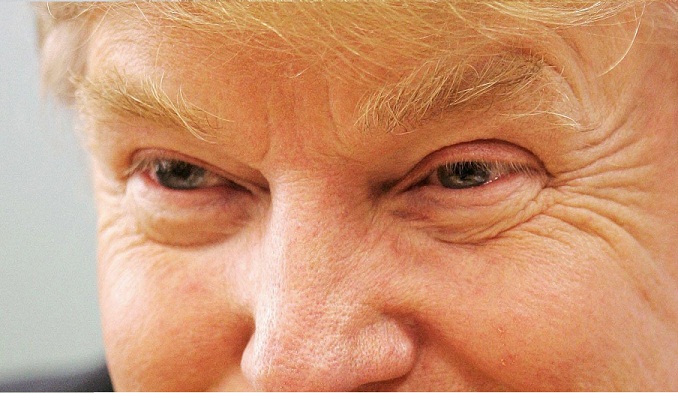 Trump to dial into Michigan for Romney
ABC News reports that the Mitt Romney campaign is deploying Donald Trump as a surrogate in radio interviews in Michigan:
Trump's effort begins Monday morning with an interview on the "Art Lewis Show," on WSGW news radio in the Flint-Saginaw media market.
On Tuesday he will call into the "Ron Jolly Show" on WTCM in Traverse City. On Wednesday it's the "Paul Smith Show" on WJR in Detroit. And on Thursday, Trump will talk to Michael Patrick Shiels, host of a drive-time radio program on WJIM in Lansing.
Trump has been hitting Rick Santorum hard, as he's praised Romney. Santorum told Fox News' Greta Van Susteren recently that he called Trump to discuss some of his criticisms.
Romney's campaign aides said they're arranging the interviews for Trump. Trump adviser Michael Cohen said, "When Mr. Trump elected to endorse the governor, it's wasn't a mere symbolic gesture, it was legitimately an offer to help in any way possible, and as the governor continues to ask, Mr. Trump will look to comply."