And may they never make it back alive.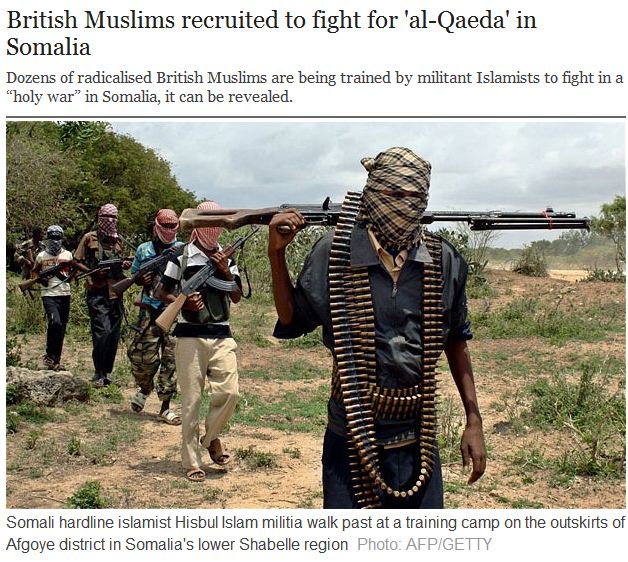 By Sean Rayment, Security Correspondent and Colin Freeman, Chief Foreign Correspondent
9:00PM GMT 18 Feb 2012
Up to 50 British "volunteers", including white Christian converts and British-Somali men, have been recruited to fight for Al Shabaab, the al-Qaeda inspired Somali terrorist group.
Intelligence experts believe the British volunteers form the core of an international force of foreign fighters drawn from the United States, Canada, Europe and East Africa.
Government officials now fear that the failed state is rapidly becoming a recruiting ground for British Jihadists in much the same way as Afghanistan was in the 1990s.
MI5 already ranks Somalia as one of the top three countries in the world, alongside Yemen and Pakistan, that poses a potential terrorist threat to Britain.
The Security Service fears that British volunteers who survive the bloody civil war may return home as hardened terrorists eager to launch attacks against the UK.