Western appeasers golf clap in approval.
The new reality, Israel is no longer surrounded by Arab nationalists bent on its destruction, but by Islamic fundamentalists (back to basics Islam) who are bent on their destruction. And to think that there are people in the West who still believe that Israel is the intransigent one.
NOTE: On second thought, well yes, intransigent on allowing for their own destruction.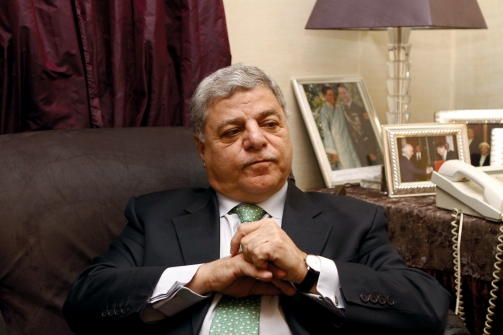 Jordan premier: Door should be opened to Islamist rule
dpa | 11 February 2012 | Amman (dpa) – Jordanian Prime Minister Awn Khasawneh Friday said that election laws specifically designed to prevent the country's Muslim Brotherhood from coming to power should be changed.
In an interview with the state-run television, Khasawneh, a former International Court of Justice (ICJ) jurist, advocated reforms that would allow the 2012 early elections to be run according to an election law similar to the 1989 system that produced an Islamic majority.
He strongly criticized current election laws under which the 2007 and 2010 elections were conducted, saying they produced "service deputies" rather than true legislators.
"I don't like the way Islamists were precluded from the political process," Khasawneh said. "I am against demonizing Islamists as if the objective of the state is to prevent them from access to power."