Utterly disgusting and an outrage!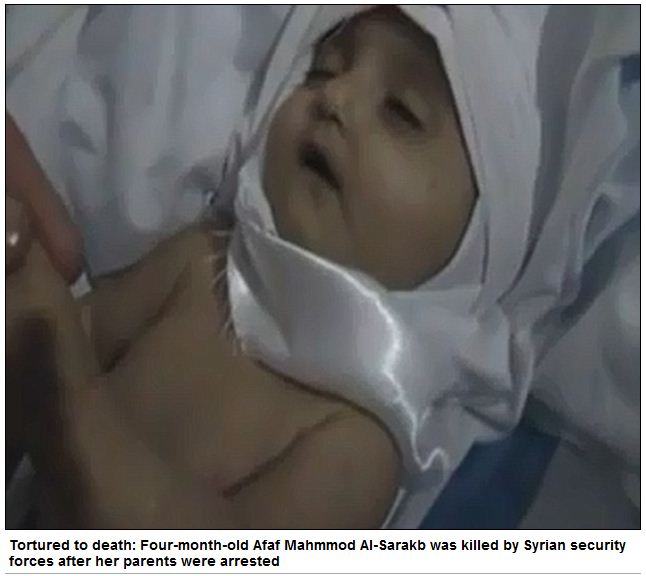 Is Syria torturing babies to death now? Country's darkest secrets leaked online in world's first YouTube war
Hundreds of videos uploaded to YouTube by protesters each day

Syrian Revolution General Commission preparing for regime change
By Lee Moran
Last updated at 5:09 PM on 10th January 2012
These are the videos that Syrian President Bashar Assad does not want the world to see.
The lifeless corpse of four-month-old Afaf Mahmmod Al-Sarakb lies limp and motionless in a chair – tortured to death by government security officers after her parents were arrested.
The disfigured body of a tortured taxi driver is seen dumped in the street, while a third video shows blood pouring from the arm of a woman gunned down by a sniper.