---
Seriously. What's the difference between the Islamonazis of ISIS waving their flags in protest of the French government's response to a jihadi sawing off the head of a hapless teacher who dared to show Hebdo cartoons to his class, and the Muslims in the street of Pakistan shouting their lungs out in similar outrage?
Answer: No difference whatsoever. They're all Islam 101ers.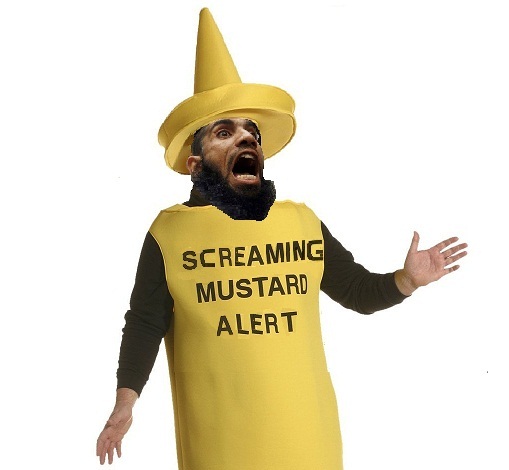 Reports: Syrians Wave Islamic State Flags to Protest French Cartoons
Photos and videos circulating online on Tuesday appear to show the Islamic State (ISIS) terror group flag at a demonstration on Sunday in northeastern Syria.
Local Muslims organized the rally to protest French President Emmanuel Macron's recent comments denouncing Islamists' use of violence in response to cartoons.
The anti-Macron protest took place in Sari Kani (Ras al-Ain), a town currently controlled by Turkish-backed jihadists.
"[S]everal ISIS flags were spotted at the protests in Sari Kani," Kurdish news agency Rudaw reported on Monday, citing photos and videos shared on social media. "A poster at the same protest read, 'with the help of Allah, we will cut the tongue that trades on the Prophet of Allah.'"
Sunday's protest "consisted of some hundred men and children. They also burnt the flag of France and shouted slogans against President Macron," according to the report.