---
And we're supposed to be alarmed over the supposed rise in white-supremacist groups…
Denver Police Identify Alleged Shooter as Private Security Guard
One man is dead and a private security guard is in custody after a shot rang out at what is being called a dueling protest in Denver on Saturday. Denver police officials said the victim was allegedly shot by a private security guard. A Denver news station says the suspect is their security guard hired to protect an employee at the rally.
Denver police tweeted they are investigating a homicide that occurred at the Courtyard by the Art Museum in Denver on Saturday afternoon.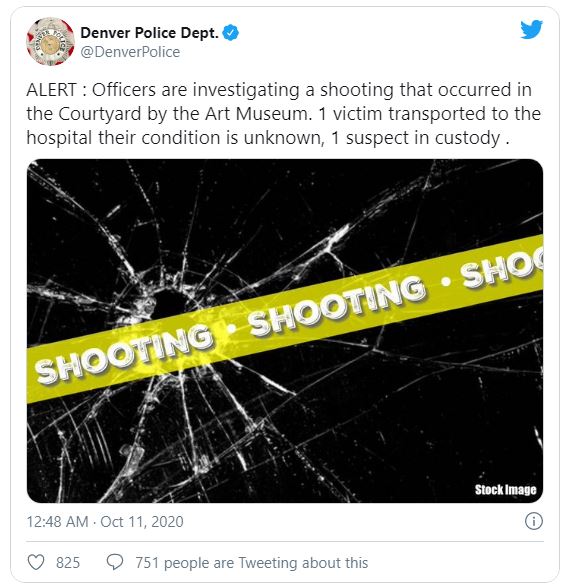 Police officials later tweeted an update identifying the alleged shooter as a private security guard.