---
Jihad, Islamic supremacism…
"The Scene was Horrific": Persecution of Christians, August 2020
by Raymond Ibrahim  •  September 20, 2020 at 5:00 am
"If we report these cases, the offenders get away with it by apologising and saying that they did it in an unconscious way. Should a Christian do something similar, he is immediately accused of blasphemy and the local Christian community is guilty by association. They rape our women, kill our people, destroy or burn our properties…. [All] we want is for our constitution and the law to treat us as equals, with justice, and for the guilty to be put on trial." — Rev. Irfan James of Peshawar, AsiaNews.it, August 25, 2020, Pakistan.
"You get so disappointed when you see immigrants do that. I'm an immigrant myself. And I don't get it. Sweden has given them everything they want." — Naem Sufan, sputniknews.com, August 2020, Sweden.
Maira Shahbaz, a 14-year-old Christian girl, escaped from the home of Mohamad Nakash—her kidnapper, whom the Lahore High Court had recently ruled is her legitimate husband despite her objections—and fled to a police station, where she gave testimony, including on how she was being "forced into prostitution" and "filmed while by being raped," with threats that the tape would be published unless she complies with the demands of her rapist/husband and friends… — churchinneed.org; August 26, 2020, Pakistan.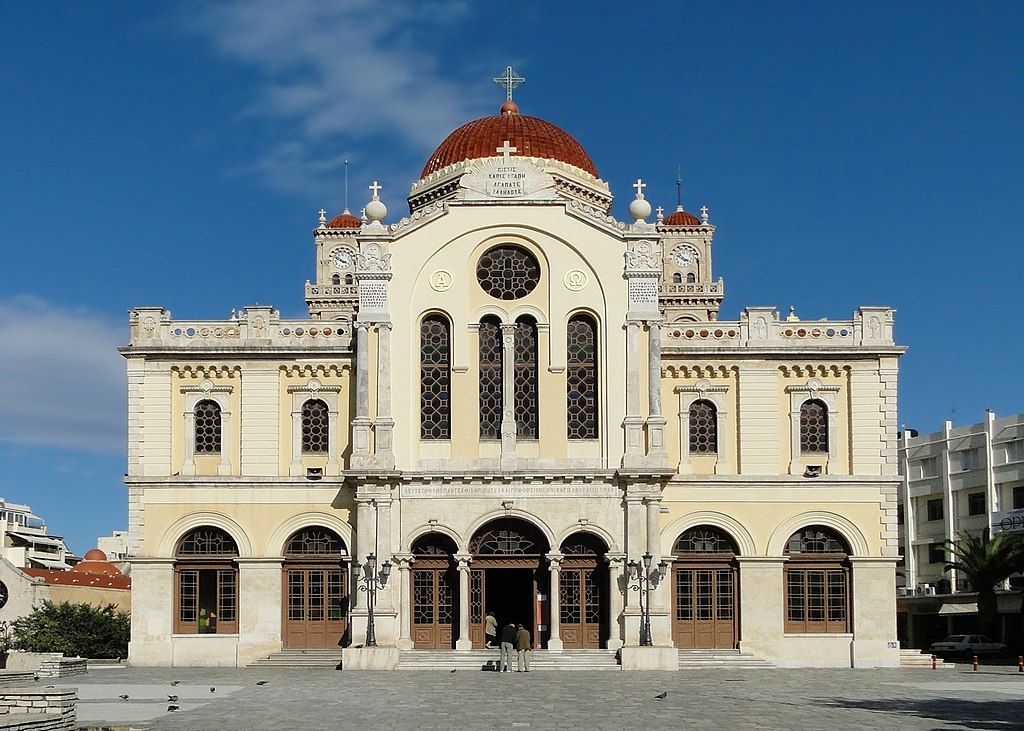 In Greece, a 38-year-old migrant from Algeria attacked the Agios Minas Cathedral in Heraklion, Crete twice in less than a week. (Image source: Bernard Gagnon/Wikimedia Commons)
Rape and Forced Conversions of Christians in Pakistan
In late August, Maira Shahbaz, a 14-year-old Christian girl, escaped from the home of Mohamad Nakash—her kidnapper, whom the Lahore High Court had recently ruled is her legitimate husband despite her objections—and fled to a police station, where she gave testimony, including on how she was being "forced into prostitution" and "filmed while by being raped," with threats that the tape would be published unless she complies with the demands of her rapist/husband and friends. "They threatened to murder my whole family," the girl said. "My life was at stake in the hands of the accused and Nakash repeatedly raped me forcefully." In an interview, a friend of Maira's family described how the family is in hiding and constantly on the run, adding: