---
100% sharia-compliant barbarians…
These bloodthirsty jihadis need to be hunted and put down like the rabid dogs they are.
He Simply "Hates Christians": The Persecution of Christians: January 2020
by Raymond Ibrahim  •  March 29, 2020 at 5:00 am
Boko Haram… released another execution video. In it, a masked Muslim child holding a pistol appears standing behind a bound and kneeling hostage, later identified as Ropvil Daciya Dalep, a 22-year-old Christian… kidnapped on January 9 while traveling to his university, where he majored in biology. After chanting in Arabic and launching into an anti-Christian diatribe, the Muslim child proceeds to shoot Ropvil several times in the back of the head. — Independent Catholic News, January 23, 2020; Nigeria.
On January 2, Islamic gunmen abducted Reverend Lawan Andimi, a pastor … in Nigeria. After the terrorists demanded an exorbitant ransom for his release—two million euros, which his church and family simply could not raise—they beheaded the married father-of-nine…. — Morning Star News, January 21, 2020; Nigeria.
"Since the government and its apologists are claiming the killings have no religious undertones, why are the terrorists and herdsmen targeting the predominantly Christian communities and Christian leaders?" — The International Center for Investigative Reporting, January 21, 2020; Nigeria.
After Muhammad 'Awad, 32, was arrested and questioned as to why he tried to murder Rafiq Karam, 56, he confessed that he did not know him, but that he simply "hates Christians." — Coptic Solidarity, January 21, 2020; Egypt.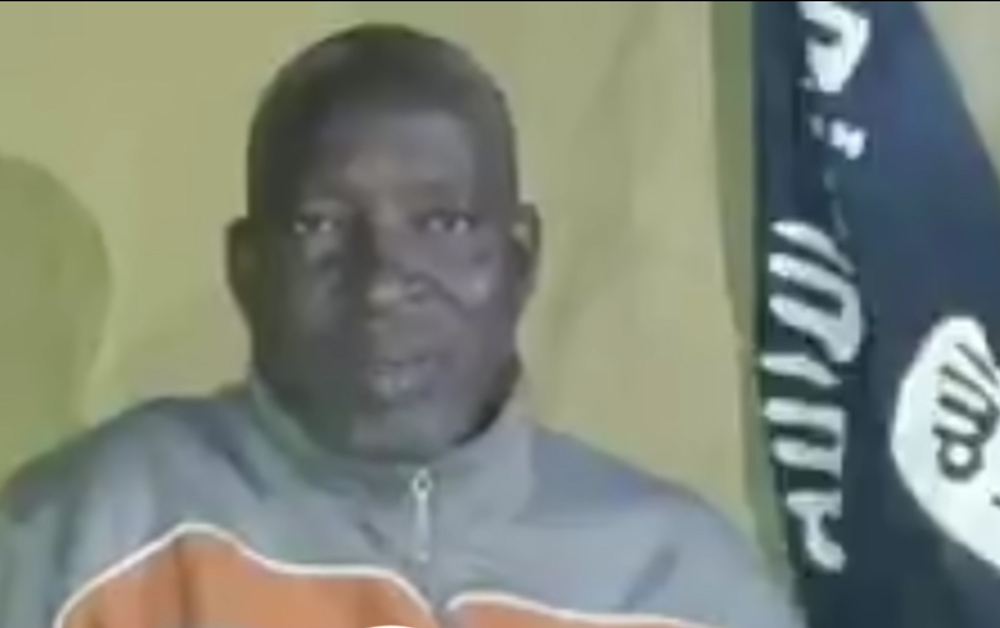 On January 2, the Boko Haram terrorist group abducted Reverend Lawan Andimi, a pastor and district chairman of the Church of the Brethren in Nigeria, who was married with 9 children. After demanding two million euros ransom, which his church and family could not raise, they beheaded Andimi on January 20. Pictured: A screenshot from a video released by Boko Haram on January 5, with the abducted Reverend Lawan Andimi speaking in front of the camera.
The Slaughter of Christians in Nigeria
During several separate incidents, militant Muslims—whether Fulani herdsmen, Boko Haram, or generic terrorists—continued to attack and massacre several Christians.
On Friday, January 17, for instance, Muslim Fulani tribesmen on motorbikes raided a Christian village at a time they knew people were congregating in the village square where Christian fellowship often took place. They then opened fire. "As the people fled into nearby bushes to take cover, the attackers retreated and left," an area resident said. "We are sad about these attacks on our people, which seem to be unending." Two young Christian girls—Briget Philip, 18, and Priscilla David, 19—were killed, and at least three other teenagers were seriously wounded.
Continue Reading Article