---
What matters most to the knuckleheads at the birdcage paper of the Helsingin Sanomat, decreased carbon emissions…
#YellowJournalism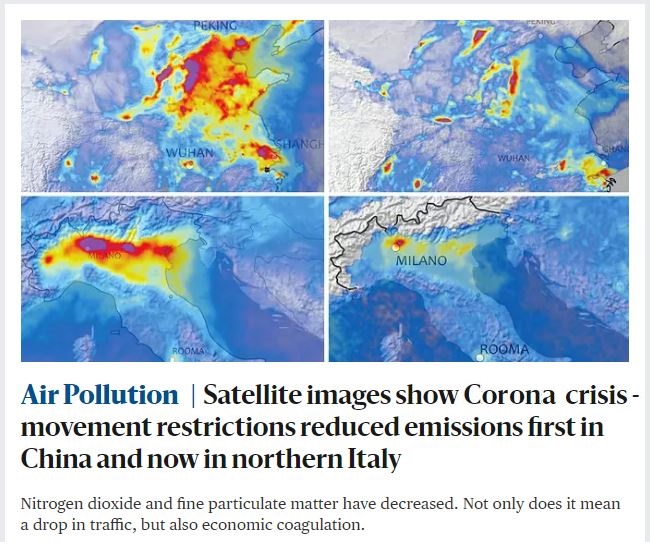 CORONAVIRUS movement RESTRICTIONS have lowered nitrogen dioxide levels in the air as well as fine particulate matter levels in Italy.
This is particularly evident at the center of the European pandemic, in industrialized northern Italy.
In Italy, early action in the early part of March to reduce the pandemic began in northern Italy and then spread to other parts of the country.
NITROGEN DIOXIDE reduction has also been noticeable in China's Hubei Province, where the strict quarantine began on 23 January in the capital of Wuhan. At the same time, there was a Chinese New Year holiday season in China, which normally closes factories and is reflected in improved air quality.
[…]
Even in Finland, traffic volumes have already fallen due to the coronavirus , as people have moved to teleworking.