---
The ruling elite can no longer ignore this party, which has survived and grown in popularity in spite of having every kind of vitriol thrown at them over a decade…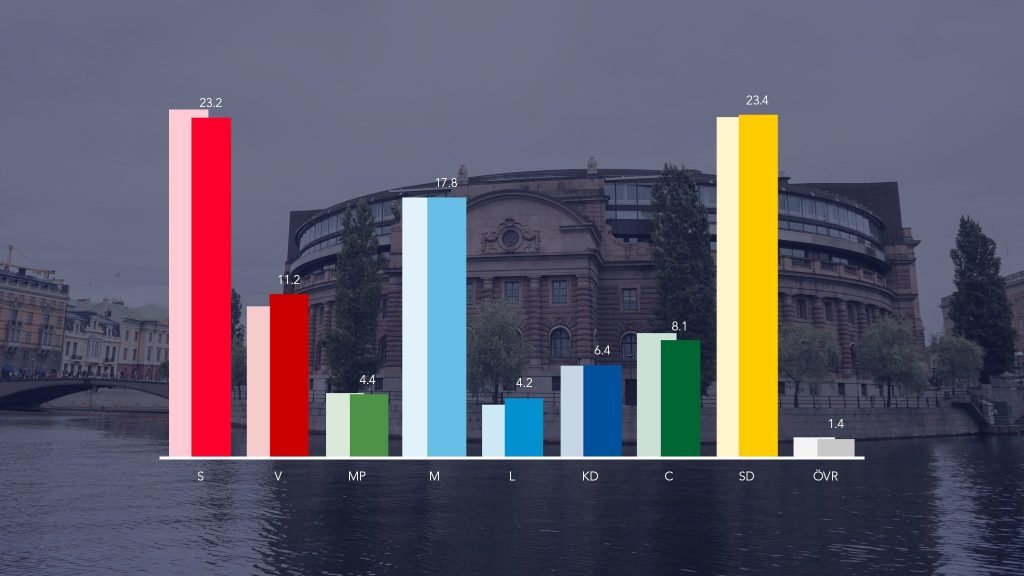 Survey: For the first time, the Swedish Democrats have emerged as the largest party in Sweden after SDP
The Social Democrats are currently losing support both to the right and to the left.
For the first time, Sweden Democrats have become the largest party in the country. There has been some indication of increased support in the past. The Svensk Väljaropinion poll released today on Saturday combines several recent support measurements and is thus more reliable than individual Gallup results.
According to a result published by Swedish Radio SR , Swedish Democrats now have 23.4% support of the voters. The country's former ruling party, the Social Democrats, is second with 23.2 percent support.
Fredrik Furtenbach, a Swedish radio policy journalist, believes that the parties are practically even, but the number one spot in the poll is psychologically important.
– News reports show that the Sweden Democrats are going in a positive spiral, while the Social Democrats are doing the opposite.
The support of the Social Democrats in government spills over to both the Sweden Democrats and the Left, says Furtenbach.
– The Social Democrats are stuck in a two-front war. There is an outflow of support for the Sweden Democrats because, for example, the debate on Swedish crime is difficult. At the same time, supporters are flowing into the left party.
For the other parties, there is little change in support. The third largest party is dominated by a moderate coalition with 17.8 percent.
The Left Party has risen to its best record in history with 11.2 percent support.
Just over a year ago, the parties supporting the Social Democratic government made what they called the 'Social Democrats'. January agreement. The popularity of these parties is now down. In the poll, the center receives 8.1 percent, the Environment Party 4.4, and the Liberals 4.2 percent.