---
A wall of shame…
Dr.Gerstenfeld's article was first published at INN and republished here with the author's consent.
A Picture Gallery of Visitors to Arafat's Grave?
Manfred Gerstenfeld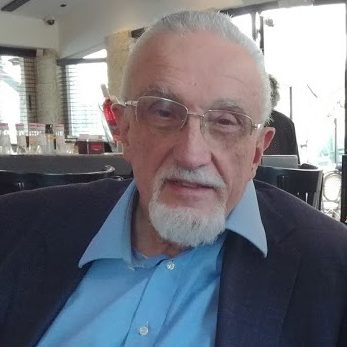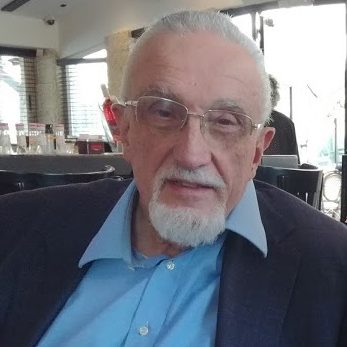 A few Western leaders have visited the grave of Yasser Arafat in a mausoleum in Ramallah. Some put a wreath there and bow. Far more have come to the Palestinian Authority and have not visited the grave, even though many were probably asked to do so. Democratic politicians who visited the terrorist leader's grave should be seen in a negative light. It is by now widely known that after the Oslo agreements Arafat continued to plan terror attacks against Israel.
Arafat began a war of terror against Israel in mid-2000. Following an August 2001 suicide bombing attack at a Jerusalem restaurant in which 14 people were murdered, Prime Minister Ariel Sharon had the Israeli police seize the Orient House, an East Jerusalem building, which had become a power base for Arafat. More than 500,000 documents, tapes, hard drives, posters and films were confiscated. A team led by scholar Michael Widlanski worked on translating the documents found. These included a list of payments to Palestinian terrorists and assassins signed by Arafat. Widlanski said they contained "his hand-written changes as to the amounts to be paid to each murderer."1
Who are the democratic leaders who have paid tribute to the grave of the man in Ramallah who financed the terrorist murders of Israeli civilians? The latest important Western visitor is probably Austrian president Alexander van der Bellen. A day after his visit to Yad Vashem in February 2019, he laid a wreath at Arafat's grave. Van der Bellen, a member of the Green Party, won the Austrian presidential elections in 2016 in a run off with the candidate of the extreme right-wing Freedom Party of Austria (FPO), Norbert Hofer.2 It is highly doubtful that Hofer would visit Arafat's grave.
German president, Frank-Walter Steinmeier, a socialist, visited Arafat's grave and laid a wreath there in 2017. When welcoming Israeli President Reuven Rivlin to the German parliament, the Bundestag, in January 2020 Steinmeier said: "I see it as an obligation to show ourselves worthy of the hand Israel has extended to us," and "President Rivlin, we want to show Israel and the world that our country lives up to the newly bestowed confidence that is the task that is given to us by memory."3 In May 2017, Steinmeier bowed at the grave of the leading Palestinian murderer of Jews.4 In 2020, he bowed at Yad Vashem for the Jews murdered by his countrymen during the Holocaust.
In 2013. French socialist President François Hollande began his visit to the Palestinian Authority by placing a wreath on Arafat's grave.5 In 2018, Serbian first Deputy Prime Minister and Minister of Foreign Affairs Ivica Dacic laid a wreath on the same grave.6 A year earlier, Xavier Bettel L Prime Minister of Luxemburg, visited Arafat's grave.7 One of the earlier ones was Labour Party British Foreign Minister Jack Straw in 2004.8
A strange story concerns the visit to Arafat's grave by Canadian Foreign Minister Pierre Pettigrew in 2005.9 Minister of Justice Irwin Cotler had been the first minister of the Liberal government of Prime Minister Paul Martin to visit the Palestinian Authority. He refused the Palestinian request to visit Arafat's grave. Cotler told me –with the authorization to publish it — that he had spoken to Pettigrew before the latter's trip. Cotler told him that the Palestinians would ask him to visit Arafat's grave and that he should refuse. Nevertheless, Pettigrew visited the grave. When he returned to Canada, Cotler asked Pettigrew why he had done so. He answered that he did not want to go there, but the Canadian Jewish leaders who had accompanied him on the visit told him that he had to do so.
This is not a very large list but it is stunning that people who are supposedly democrats do not hesitate to honor a man who sends murderers to kill civilians and rewards them.
There have been other visitors to the grave such as UN Secretary General Antonio Guterres. He told the media that he felt "deeply motivated to further the cause of the peace process between Israel and the Palestinians."10 He did not add: "by honoring a Palestinian terrorist." Other visitors were his predecessors UN Secretaries Ban Ki Moon11 and Kofi Annan.12
Former democratic US president Jimmy Carter, a man notorious for looking away from Palestinian crimes, visited Arafat's grave in 2008.13 Others who are equally less surprising include Indian Prime Minister Narendra Modi,14 Russian President Vladimir Putin,15 Russian Foreign Minister Sergey Lavrov,16 left-wing Brazilian President, Luiz Inácio Lula da Silva17 and Saudi Prince Al Waleed Bin Talal.18
Almost as a matter of course, there were also some Jews. A group from J Street visited Arafat's grave. This American Jewish organization claims that it is for Israel and for peace. If this were true, J Street would have to disband. Meretz leader Tamar Zandberg visited Arafat's grave in 2017 and posted pictures of her visit.19
A group of Harvard students funded by Boston's Combined Jewish Philantropies visited the grave in 2014. The Forward published an article justifying the visit.20And finally, to make it totally clear in which company the above are, there was the 2004 visit by the ultra-orthodox Israel haters of the Neturei Karta.
It might be a worthwhile idea to post a picture gallery on the web of all the visitors to the grave. It could be called: "Honoring the Chief Palestinian murderer."
Footnotes: