---
The reason behind it is Islam's position on women in general, they're untrustworthy and have to be kept under lock and key…
Islam as a contributing factor to why these women are not venturing outside of the home to seek work, is not mentioned once in the article.
Estonian citizens are the best employed. Migrants from North America, Asia and other European countries are also relatively well employed. People from North Africa and the Middle East, particularly Somali and Iraqi people, are the most vulnerable to employment.
Only half of Finnish immigrant women work – Here are ways to get them out of the home
Migrant men are much better employed than women, and even higher education does not help women.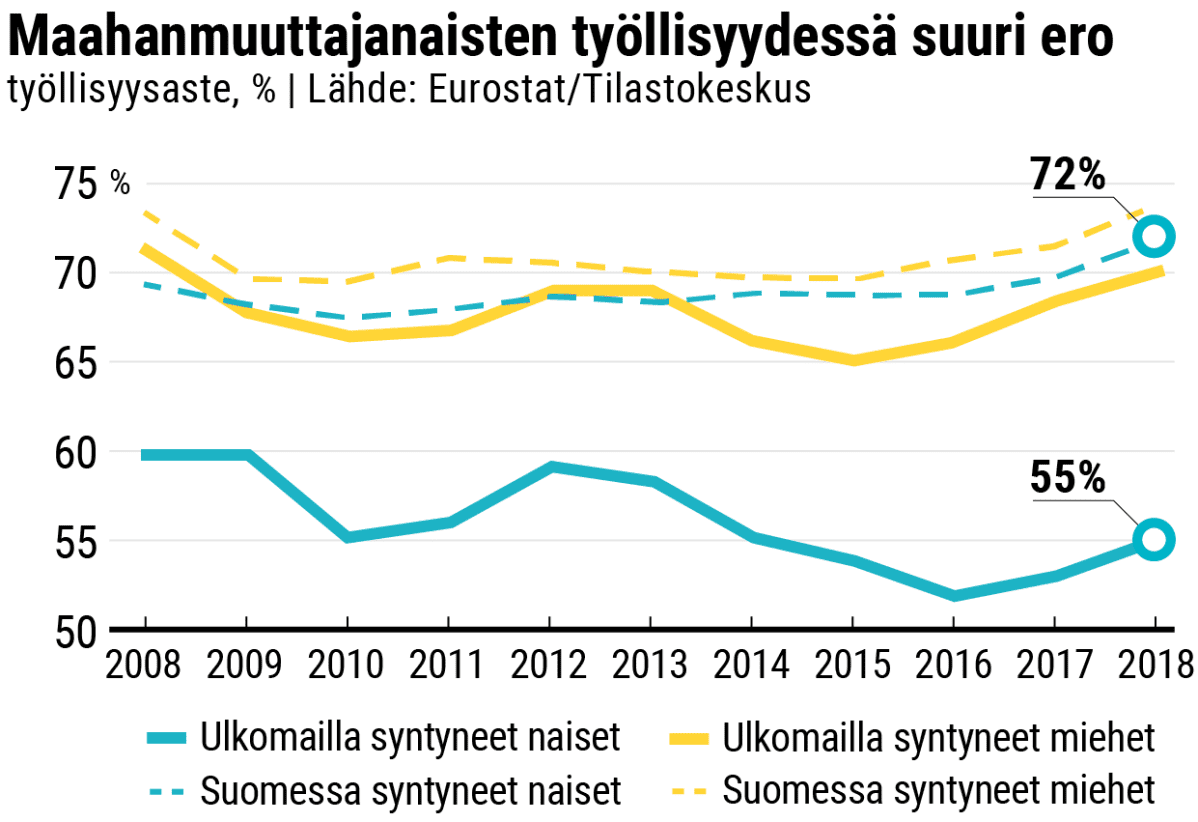 Minister of Labor Tuula Haatainen (sd.) Last week raised the issue of immigrant women as one group whose increase in employment would help the government achieve its employment goals.
Today, just over half of women with a foreign background work. It is worthwhile targeting employment measures especially at those groups with lower employment rates. In this sense, there is potential not only for immigrant women but also for men over 55 and young people.
The labor market position of women born abroad is currently weak in Finland, even though women are well educated and have a good command of the language.
This is clear from a report released today by the Ministry of Employment and the Economy on the state of integration in Finland. The article on the employment of immigrant women was drafted by Liisa Larja, a specialist in the Ministry.
The employment rate of women born abroad was 55 per cent in the previous year, while that of native Finnish women was 72 per cent. The difference is almost 20 percentage points.
By contrast, the employment rate for men with a foreign background is only slightly below that of the native population. The employment rate of immigrant men was 70 per cent in 2018.