---
Shot dead after committing an Islamic inspired terrorist attack while wearing a police monitoring tag…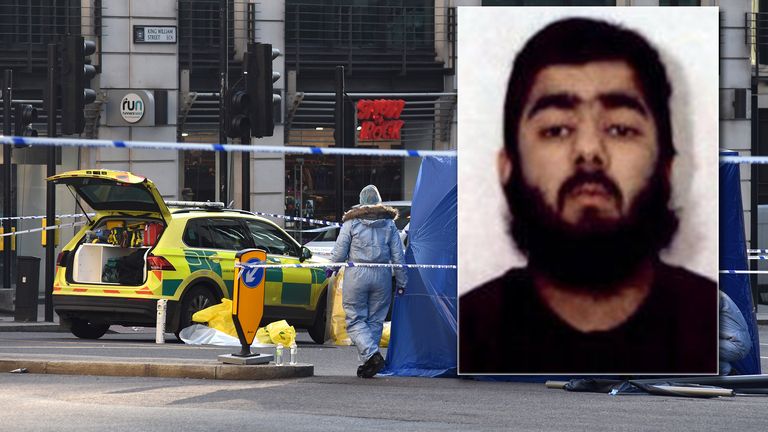 The pair, both former Cambridge University students, were murdered by Usman Khan on 29 November.
The funerals of London bridge terror attack victims Jack Merritt and Saskia Jones will be held today.
The private service for family and friends to celebrate Jack's life will be held in his home town of Cambridge.
Saskia will be honoured at a memorial service before her funeral in Stratford-Upon-Avon.
The former Cambridge university students were killed by Usman Khan as they attended a prisoner rehabilitation event in London on 29 November.