---
Saska Saarikoski is one stupid, jackass of a reporter: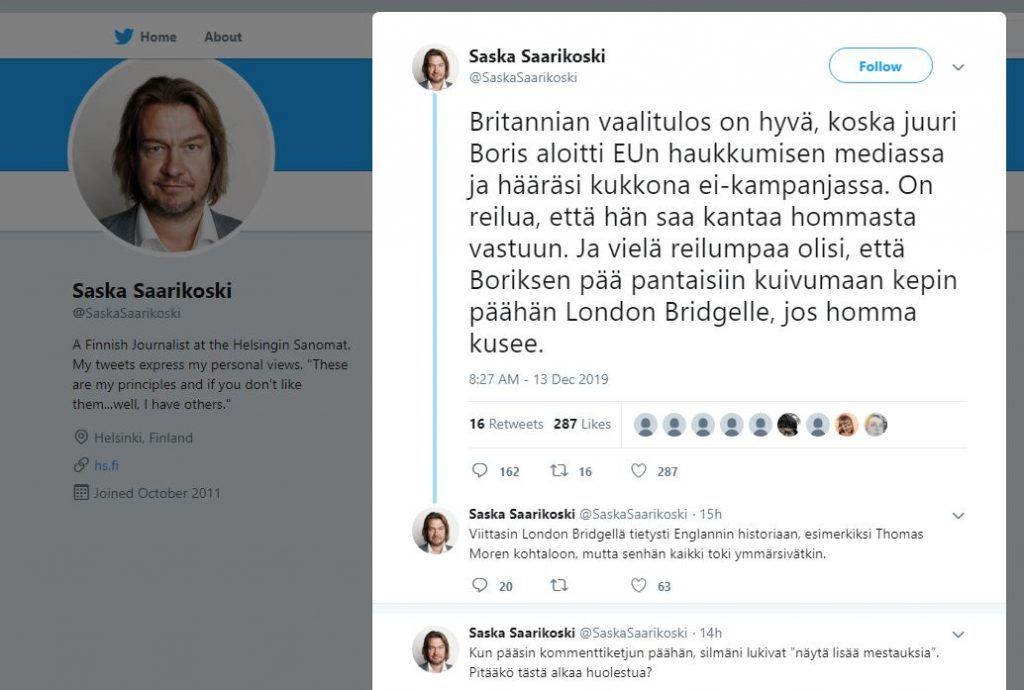 Britain's election result is good because it was Boris who began to rail at EU in the media, and the big winner in the Brexit Campaign. It's fair that he is allowed to bear the responsibility of it. And even more fair would be that Boris's head should be dried on a spike and placed at the head of London Bridge, if it all turns to shit.
– I referred to London Bridge of course in regards to the history of England, for example, the fate of Thomas Moore, but surely all of them understood.