---
Oh, and her relatives were rewarded 70 600 euros in compensation which they will never get…
Raise your hand if you think this cockroach was only using the woman to stay in the country, and couldn't control himself in the Islamo-Arab fashion (lost his honor) after she decided to leave him. Life imprisonment isn't life in the normal sense of the word, the max time served is 12 years, then on probation for the rest of the convict's life.
Pori Woman's Raw Dismemberment Murder: Boyfriend Sentenced to Life
An Iraqi man was sentenced in the Satakunta District Court for the murder of his Pori woman friend to life imprisonment.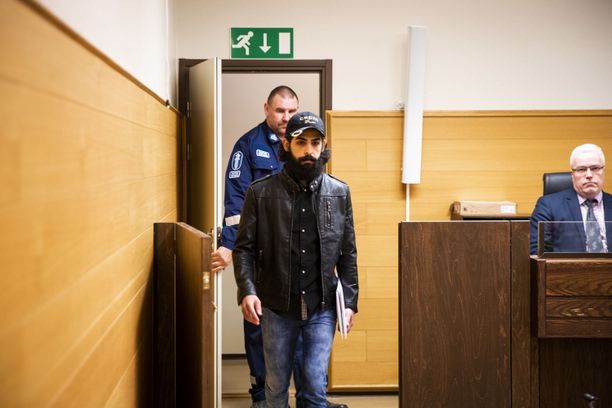 The Satakunta District Court on Monday ruled in Pori on an exceptionally brutal murder in September of 2018. According to the verdict, Alaa Kadhim Mahdi Albu – Salih , a 29 – year-old Iraqi national, murdered a 1964 born woman from Pori he was engaged to.
The man was sentenced to life imprisonment and ordered to pay compensation totaling more than € 70,600 to the woman's relatives and the owner of the victim's apartment, among other things.
Before the verdict was pronounced, the district court reviewed the outcome of a mental inquiry of Albu – Salih who committed the murder. According to it, at the time of the murder, the man was guilty, that is, was in full understanding.
As early as June, the District Court gave an interim ruling that Albu-Salih was guilty of killing the Pori woman.  The motive for the crime was, according to the verdict, jealousy, and bitterness caused by the ending of the relationship.
A 54 – year – old girlfriend of the Iraqi man was found murdered in an apartment in East Pori, on the 16th of September 2018. The woman had been brutally assaulted at the time of the murder. The autopsy found her to have had almost 50 different kinds of cuts. Finally, her head was cut off almost completely.
The homicide was revealed by a fire in the apartment. The police investigation revealed that a self-extinguishing fire had attempted to destroy the woman's body and obscure the traces of bloody deed.