---
It should come as no surprise, Finland's president, Sauli Niinistö is a huge fan of trade with the Islamonazi regime, he can't get enough of them…
Here Sauli chooses to shake hands with Holocaust denier, Ali Larijani.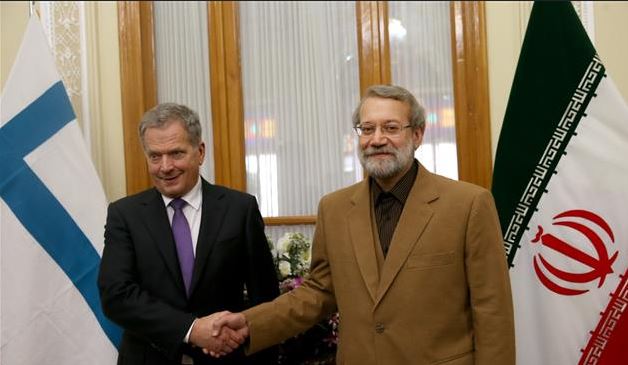 Here the Finnish president lauds the entire Islamonazi regime…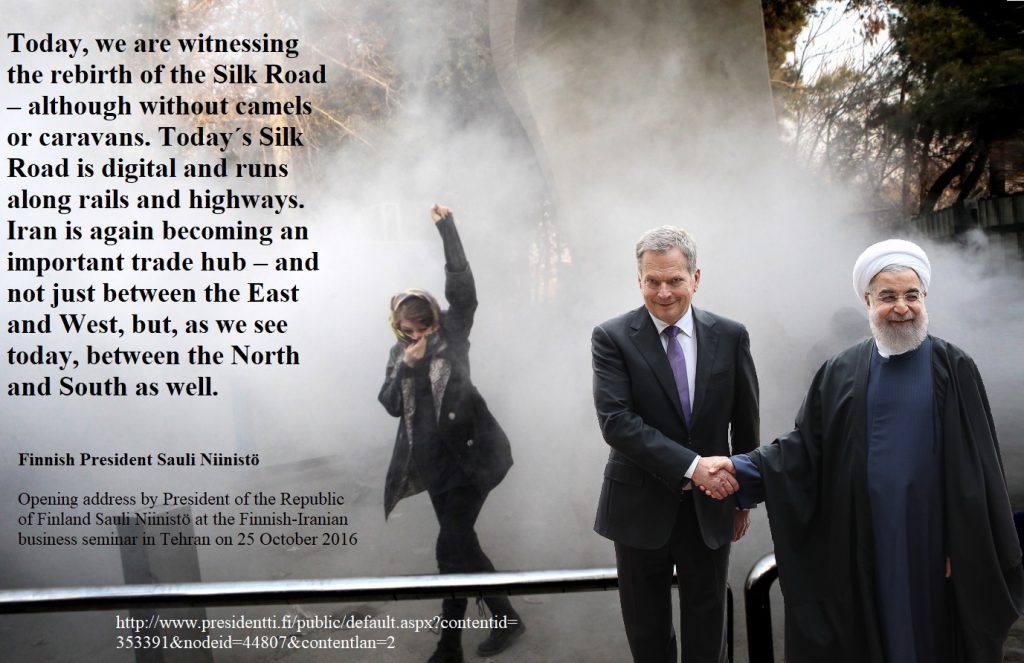 More European Nations Join Effort to Bypass US Sanctions on Iran
Six European nations say they will join a fledgling financial system to bypass U.S. sanctions against Iran, challenging U.S. President Donald Trump days before he meets leaders of some of those nations in London.
In a joint statement Friday, Belgium, Denmark, Finland, the Netherlands, Norway and Sweden said they are in the process of become shareholders of the Instrument in Support of Trade Exchanges (INSTEX). Britain, France and Germany launched INSTEX in January to enable companies to trade with Iran without using U.S. dollars or going through U.S. banks, thereby shielding such companies from U.S. sanctions.
Trump has been toughening U.S. sanctions against Iran since November 2018 as part of a campaign of "maximum pressure" on Tehran to reach a new deal to stop its perceived malign behaviors. Earlier last year, he pulled the U.S. out of a 2015 deal in which world powers eased sanctions on Iran in return for curbs on the Iranian nuclear program. Trump said that deal was not tough enough on Tehran.
NOTE: Here is how Sauli Niinistö reacts to talk of US President Donald Trump in a discussion with an American Leftist author:
Donald Trump, America trashed in interview with Finnish president just days after meeting him (Niinistö laughed, clapped)…….