---
The facts/evidence Bostom brings to light is incontrovertible…
Amir Taheri's Grotesque Misrepresentation of the World War I Muslim Turkish-Kurdish Jihad Genocidal Killings of Armenians in Eastern Turkey: Debunked By Real-Time 1915 U.S. Consular Reports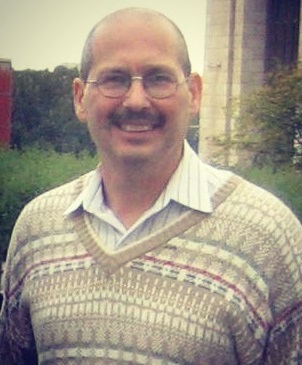 Amir Taheri, writing for the Gatestone Institute, published (10/20/19) the following Goebbels-like mischaracterization of the combined Turkish-Kurdish Muslim World War I era jihad mass killings of Armenians—ultimately a jihad genocide—specifically in the eastern Turkish regions:
During the First World War, the Ottomans concluded a tactical alliance with the Kurds to repress and expel the Sultan's Armenian subjects from chunks of southeastern Anatolia. The rationale for that campaign,

later to be known as

 the Armenian Genocide, was that some Armenians, led by the nationalist Armenian Revolutionary Federation (Dashnaktsutyun) sided with Russia in the war against the Ottomans

by launching a series of attacks in Anatolia. With resources stretched in European and Middle Eastern theaters of war, the Ottoman Empire had to enlist Kurdish irregulars to crush the Armenian revolt in several major battles.
Real-time 1915 U.S. Consular accounts of the massacres put the lie to what Taheri refers to as somehow pitched, "major battles", "rationalizing" the mass-murderous Turkish-Kurdish depredations that largely targeted women, non-military aged men, and children.
U.S. Consul in eastern Turkey, Leslie Davis chronicled the massacres in reports and photographs filed with the State Department during 1915. Consul Davis's addended (and coded) message to Ambassador Morgenthau on December 30, 1915 mentioned photographic evidence (see images at bottom of this blog):
I intend to supplement these reports on the deportation and massacre of the Armenians with an account of two trips which now made to a lake about 5 hours distant? [sic] from here where I saw the dead bodies of fully 10 thousand persons comma many of whom had been recently killed comma and to illustrate it with photographs which I took of them alive in camps Period It would not be prudent to send such a report now Period. [Leslie A. Davis (1915) "I have the honor to continue my reports of June 30th, July 11th, July 24th, August 23rd and September 7th [File No. 840.1] about the deportation and massacre of the Armenians in this region…" see United States National Archives RG 59 867.4016/269.  Papers associated with activities as Consul at Harput, Turkey may be found at Davis, Leslie A. (1915). U.S. Department of State, Record Group 59, International Affairs of Turkey, 1910-1929 (Microfilm Publications) Microcopy 353: 88 reels, especially 867.4016/1-1011, reels 43-48.]
Indeed Consul Davis exercised great caution to prevent unrestricted access to his typewritten report, which was only made public when "The Slaughterhouse Province—An American Diplomat's Report on the Armenian Genocide, 1915-1917"," was published, in 1989. As Davis wrote in his cover letter to the final report, February 9, 1918 [NA/RG59/867.4016/392; Cover letter stamped Index Bureau D291/62; stamped received by Consular Bureau Feb 13, 1918; stamped filed March 11, 1918]:
I may at some future time, if the Department has no objection, wish to use this report, in whole or in part, for literary purposes and, therefore, respectfully request the Department to kindly not permit it to be copied by any one who may be interested in obtaining material for publication.  In addition to what is given in the report, I have at Harput some other material, such as autobiographic sketches of a number of the persons mentioned therein, as well as a large collection of photographs which I took while there and which illustrate many of the scenes described.  It was impossible, of course, to bring any of them with me.
Here are pathognomonic extracts from "The Slaughterhouse Province" detailing the wanton killings of innocent non-combatants orchestrated by the Muslim Turks, and their Kurdish Muslim henchmen:
"There were also hundreds of children arriving all the time from other places, whose parents had died or been killed on the way…Then the children disappeared and it was reported that they had all been taken to a lake about twenty miles from Harput and drowned."[p. 41]

"It was rumored that many of the people who were brought here had been pushed over the cliffs by the gendarmes and killed in that way.  The rumor was fully confirmed by what we saw.  In some of the valleys there were only a few bodies, but in others there were more than a thousand.  One of the first corpses that we saw was that of an old man with a white beard, whose skull had been crushed in by a large stone which still remained in it."[p. 66]
"I was subsequently informed more in detail about the system employed in disposing of these parties of Armenians.  They were allowed to camp for a day or two in the valleys or in some convenient place.  While they were there the gendarmes summoned the Kurds … and ordered them to kill the Armenians, telling the Kurds they could make money in this way…"[p. 68-69]
"A remarkable thing about the bodies that we saw was that nearly all of them were naked.  I have been informed that the people were forced to take off their clothes before they were killed as the Mohammedans consider clothes taken from a dead body to be defiled.  There were gaping bayonet wounds on most of the bodies, usually in the abdomen or chest, sometimes in the throat.  Few persons had been shot, as bullets were too precious. It was cheaper to kill them with bayonets and knives.  Another remarkable thing was that nearly all the women lay flat on their backsand showed signs of barbarous mutilation by the bayonets of the gendarmes.  These wounds having been inflicted in many cases after the women were dead.  We also noticed that all the bodies in these valleys were apparently those of people who had been on the road at least one or two months, showing that they were not from Harput but were from distant places."  [p. 69]
"We estimated that in the course of our ride around the lake, and actually within the space of twenty-four hours, we had seen the remains of not less than ten thousand Armenians who had been killed around Lake Goeljuk…"[p. 75]
"That which took place around beautiful Lake Goeljuk in the summer of 1915 is almost inconceivable. Thousands and thousands of Armenians, mostly innocent and helpless women and children, were butchered on its shores and barbarously mutilated.  It is hard for one living in a civilized country to believe that such things are possible yet…[p.76]
Additional State Department correspondence from 1915, including reports by Ambassador to Turkey Morgenthau, reiterates the murderous brutality of the Turkish and Kurdish Muslim depredations. Ambassador Morgenthau also clarifies the question of the rather insignificant extent  of alleged Armenian "revolutionary" cooperation with Russia, given the conscription of all 20-45 year old Armenian men into the Turkish army, and the grossly excessive, orchestrated Turkish "retaliation" it engendered.
Much more here at andrewbostom.org