---
Originally published in Israel National News, this latest article is republished here with the author's consent…
OBSERVING LABOUR ANTISEMITES IN BRIGHTON
Manfred Gerstenfeld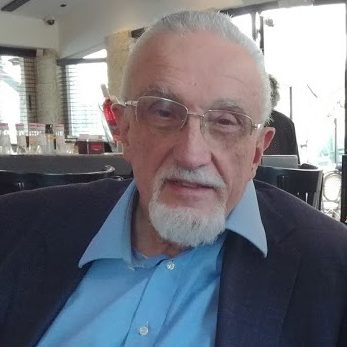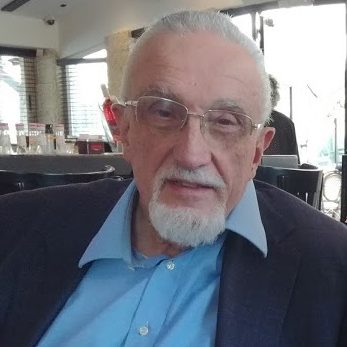 For the efficient observer of anti-Israel hate-mongering in Great Britain the seaside resort of Brighton in the UK was the place to be during the fourth week of September. There the Labour party's annual conference took place. This gathering also claimed 450 fringe events. Attendance was around 13 000 people. In a few days one could receive a concentrated overview of anti-Israelism in Labour as well as smatterings of antisemitism, its minimizing and whitewashing.1 A few examples illustrate this.
At the conference the great majority of delegates voted for a motion to boycott Israeli settlement goods. This was a first for Labour. The delegates also voted to reject trade agreements with the country. It seemed that the party furthermore backed the "right of return" of Palestinians. This is tantamount to supporting Israel's annihilation through swamping it with Palestinians. The common way to interpret this right is that those who fled can return. In the Palestinian case it is distorted by Israel's enemies meaning that descendants of refugees from any generation are also entitled to immigrate to Israel where they have never lived.2
Palestinian flags and chants of "Free Palestine" were prominent at the Labour conference. This, despite rules prohibiting flags from being displayed on the conference floor. Last year, hundreds of Palestinian flags were also flown with the approval of the Labour leadership after these were handed out to delegates.3
At the conference Emily Thornberry, the shadow foreign secretary, accused Israeli Prime Minister Benjamin Netanyahu of "trying to turn Israel into an apartheid state."4 In Thornberry's speech at a fringe meeting of Labour Friends of Palestine and the Middle East (LFPME), she said that if her party would win the next election and she became foreign secretary priority would be given to the recognition of the state of Palestine and an immediate review of all arms sales to Israel. Thornberry said that the latter was to "ensure that none of those weapons are being used to breach international law and attack innocent Palestinian civilians in Gaza or elsewhere."5 In the past Thornberry was a member of the Labour Friends of Israel, the parliamentary faction that promotes Israel within Labour. She probably no longer is.
At the fringe meeting of the left-wing Labour Representation Committee (LRC) one of the speakers was Jackie Walker. She was expelled by Labour for claiming that many Jews were financiers of the slave trade.6 LRC's president is John McDonnell, the shadow chancellor.
At that meeting a raffle took place. The winner received two signed drawings by cartoonist Steve Bell who works for The Guardian daily. These caricatures had been rejected for publication by the paper. One portrayed Labour's deputy leader, Tom Watson, as a horse-back "antisemite hunter" encountering Israeli Prime Minister Benjamin Netanyahu. The other, depicted previous Conservative Prime Minister Theresa May meeting with Netanyahu while Razan al-Najjar, a Palestinian nurse was portrayed as being killed by Israeli forces, burned in the fireplace behind them.7
The drawing of antisemitic cartoons is nothing new for Bell. Some were published by the Guardian already in the middle of the previous decade. At that time Michael Howard, who is Jewish, was leader of the Conservative Party, which was then in opposition. In April 2005, The Guardian published Bell's caricature depicting Howard with vampire teeth, one of which was dripping blood, while holding a glass of blood. The caption read: "Are you drinking what we are drinking? Vote Conservative."8 Later Bell again drew Howard with vampire teeth in The Guardian.9
At the conference, leaflets were distributed asserting that Labour leader Jeremy Corbyn and the party had been "falsely" attacked as antisemitic, that the Labour antisemitism crisis is "fake" and that the statutory investigation opened by the Equality and Human Rights Commission (EHRC) concerns "fake antisemitism."
The leaflets were attributed to Labour Against Zionist Islamophobic Racism (LAZIR). They depicted a laser shattering the logo of the Jewish Labour Movement (JLM). LAZIR is chaired by Pete Gregson, a Labour member from Scotland who was expelled from the GMB trade union. He was suspended by Labour after suggesting that the Holocaust was exaggerated as well as after abusive behavior toward a female Jewish Labour member.10
Labour Friends of Israel (LFI), announced that it would not be hosting a stand at the party conference unlike in previous years. This due to fears of antisemitic abuse.11
The City Council of Brighton and Hove – of which the town of Brighton is part – had voted in October 2018 to accept the definition of antisemitism of the International Holocaust Remembrance Alliance (IHRA). This was proposed by Labour and supported by the Conservatives who are in opposition on the City Council.12
Police confirmed that officers had removed a banner hung near the Brighton Centre which portrayed a fighter plane, representing the "Israel lobby" attacking Corbyn with "defamation."13 Yet, on the premises of the City Council, a Labour conference fringe event was held titled: "BDS, antisemitism and a free Palestine."
The Sussex Jewish Representative Council tweeted that: "it was hugely disappointed and offended that the Brighton and Hove City Council and its leader are allowing a hate event to take place on Council property." Yet after the complaints the reaction of the city council leader was ambiguous.14
Warren Morgan was the Labour leader of Brighton and Hove City Council from 2015 to 2018. After the conference he revealed that following the previous Labour conference in Brighton in 2017 he wrote a letter15 that Labour would not be welcomed back in Brighton if it vailed to sort out its issues with antisemitism. He got many negative reactions and ultimately was forced to resign.16
Footnotes: