---
Hmmm, 30 000 Asylum seekers came to Finland from Sweden, yet Finnish authorities claim that they couldn't be sent back…
Claiming that the Iranian journalist held a Finnish visa so his asylum status can't be processed in Sweden is but a slip-n-fall lawyer excuse. Finland, however, would love to get rid of the guy, successive Finnish governments are extremely cozy with the Islamonazi regime and do not want to piss them off.
SVT: Reporter for Iranian Foreign Minister escaped and applied for asylum in Sweden, application brought to Finland – Migri: Visa creates responsibility
According to the Finnish Immigration Service, the application will be processed if it is Finland's responsibility.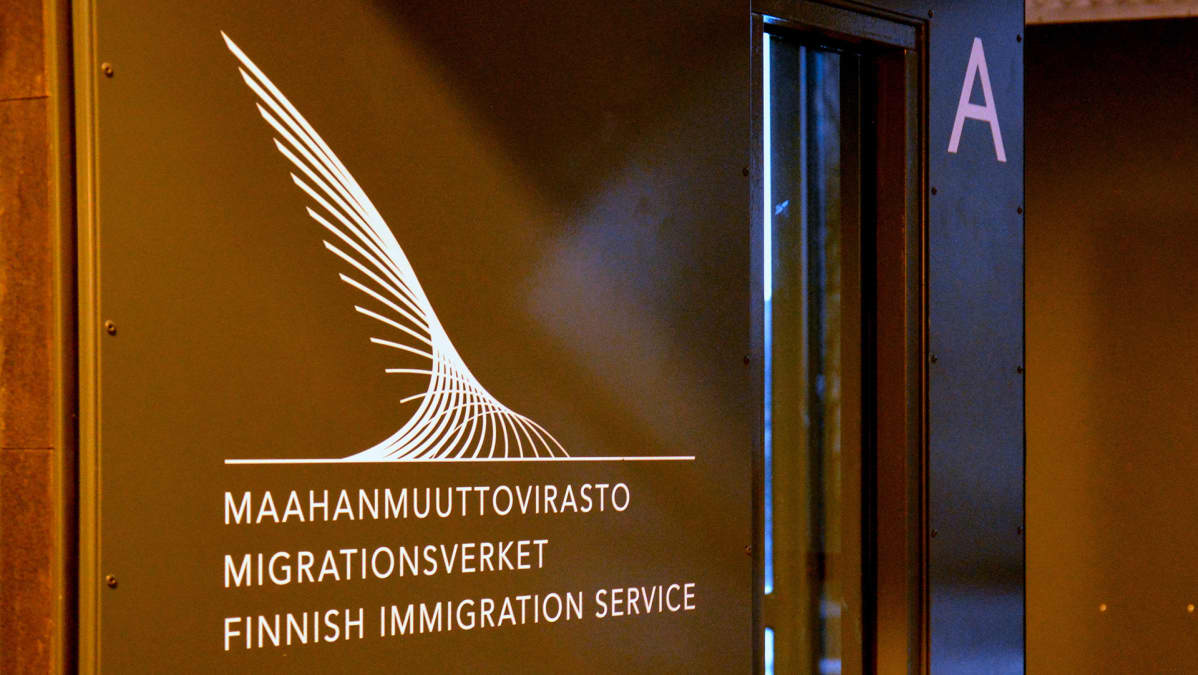 Iran's Foreign Minister Javad Zarif visited Finland on 19 August. He was accompanied by a large delegation consisting of ministerial staff, security personnel, and Iranian journalists.
Zarif continued on to Sweden from Finland. There, one of the twelve journalists in the delegation applied for asylum in Sweden during a visit said Swedish broadcaster SVT (switching service) on Friday.
According to SVT, the reporter said he had fled his hotel, changed his clothes and threw out his sim card. He had then taken a taxi to the police station and applied for asylum.
However, the Swedish authorities ordered that the man must apply for asylum in Finland under European Union rules, as the delegation first arrived in the EU via Finland.
– We just found out that her asylum application has been transferred from Sweden to Finland, reports Maria Teresa Vanacore, a lawyer for the journal, to SVT.
According to Vanacore, the Swedish authorities justify their decision with the Dublin Regulation, which requires asylum seekers to submit their application to the European country where they first arrived in the EU.
The Finnish Foreign Ministry does not comment on the Iranian journalist's case. According to communications from the Ministry, it is up to the Finnish Immigration Service (Migr) to comment on asylum applications.
The Iranian case differs from the 2015 situation
Mikko Montin, Director of the Immigration Service's Dublin Office , says that asylum matters are kept secret so he cannot comment on an individual case.
In 2015, thousands of asylum seekers arrived in Finland via Sweden. Why were their applications not transferred to Sweden?
According to Montin, both the Iranian journalist and the asylum seekers who arrived in 2015 are subject to the European Union's Dublin Regulation. Each individual application for asylum shall specify the State responsible for examining the application.
According to Montin, according to public news, it appears that the reporter who came to visit the EU as part of the delegation has probably entered the country with a visa, as Iranian citizens are required to have a visa in the Schengen area.
"In such a situation, it would at least sound like the state responsible is determined by the state that issued them the visa," says Montin.
– If the application of such a person is the responsibility of Finland and he / she is transferred to Finland, then naturally the application will be processed afterwards.
The passage through Finland did not release responsibility for the processing of applications
In the situation of 2015, third-country nationals traveled through Finland to apply for asylum without visas. According to Montin, as a rule, their entry could not be settled.
Montin says that transit countries did not have the responsibility to deal with asylum applications, as migrants crossed EU countries without illegally crossing an external border from a third country directly to these EU countries.
– That is, if they have crossed Sweden without coming from a third country to Sweden, this does not create any responsibility for Sweden.
Finland may transfer asylum applications to Sweden for consideration, for example, if a person has arrived in Finland with a visa issued by Sweden to apply for asylum.
Montin says that a lot of asylum applications are being moved from Finland to Sweden under the Dublin rule.
– Sweden seems to be currently the second or third most common country to which, under the Dublin rule, applicants are transferred from Finland because of Sweden's responsibility.