---
Dr.Gerstenfeld's interview with Ronnie Fraser was originally published in Israel National News, and republished here with the author's consent.
A BRITISH TRADE UNION PRECURSOR OF LABOUR ANTISEMITISM
Manfred Gerstenfeld interviews Ronnie Fraser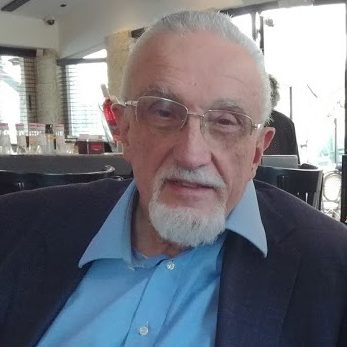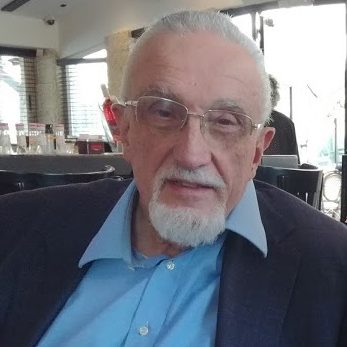 "The past three years have brought many antisemitic scandals in the British Labour party to the light. My repeated experiences with antisemitism in earlier years in the University College Union (UCU) can be seen as a kind of precursor for the hatred which is now regularly in the public domain."
Ronnie Fraser is the Director of the Academic Friends of Israel — a voluntary position — which campaigns against the academic boycott of Israel and antisemitism on campus. His doctoral thesis focused on the attitude of the British Trade Union Movement (TUC) toward Israel during the years 1945-1982.
"After nine years of standing up for Israel within the UCU I felt that I had reached the point of no return. I was one of the few pro-Israel activists left at the UCU and the only one who attended the 2011 congress. It had become gradually clear to me that the union was institutionally antisemitic. At the time few people understood that. When I spoke at UCU conferences I saw from the reactions of the other delegates that I was in hostile territory.
"I discussed my options with the lawyer Anthony Julius.. He is well known for his 1996–2000 role defending American scholar Deborah Lipstadt from the libel charge brought by Holocaust denier David Irving. He said that I could bring a claim against the UCU based on the Equality Act 2010.
"Julius added that he would be delighted to represent me on a pro bono basis. He proposed applying for a declaration that the UCU's behavior was not acceptable to Jews and making the complaint at an employment tribunal. This would allay my concerns about cost because an employment tribunal rarely makes an award for costs and then only in exceptional circumstances.
"The alternative to legal action was to leave the union. This course had been taken by many other Jewish members. I had also considered resigning in the past. Yet my belief that you can only change things from the inside won out. I thus accepted Julius's generous offer.
"My legal action against the UCU, which alleged "institutional antisemitism," went to court a year later in November 2012.
My claim stated that I am an orthodox Jew with a strong attachment to Israel and that the union had harassed me by engaging in unwanted conduct relating to my Jewish identity — a protected characteristic — the purpose and effect of which had and continued to violate my dignity and had created an intimidating, hostile, degrading, humiliating and offensive environment for me.
"My claim mapped out how the UCU's anti-Zionist and anti-Jewish activities amounted to institutional antisemitism. It also chronicled my opposition to their anti-Israel behavior since 2002, when I had founded the Academic Friends of Israel. To back up my claim, we found thirty-four witnesses who included current and ex-members of the union, Jews and non-Jews, academics, experts on antisemitism, union activists, Jewish communal leaders, and members of Parliament. In addition, we submitted some eight thousand supporting documents in evidence.
"My complaints referred to the annual congress boycott resolutions against only Israel, the conduct of these debates, the bullying and antisemitism that had taken place on the activists' email list, the UCU's failure to engage with people who raised concerns and their failure to address the resignations of Jewish members of the union and their refusal to meet with the Organization for Security co-operation in Europe's (OSCE's) special representative on antisemitism, the UCU's hosting of the known South African antisemite Bongani Masuku, and the repudiation of the EUMC 'Working Definition of Antisemitism.'
"The tribunal hearing of my claim took place in November 2012 and lasted for twenty days. Anthony White, counsel for the UCU, took ten days to cross-examine twenty-nine of my thirty-four witnesses. I was cross-examined by White for a total of ten hours spread over three days, a bruising experience. The main point that he was trying to make in his questions to me was that my claim was not harassment but political discussion, allowed under academic freedom.
"Julius, my advocate, was given only three days to cross-examine five of the UCU's witnesses. At one point during my cross-examination, I told the tribunal: This case is not about Israel-Palestine. It's not about me. It's about fellow Jews. We have been forced out. We have been humiliated. It has been horrendous and relentless against us. . . . I continued to put up with hurt and humiliation because my parents were refugees from the Holocaust and my grandparents died in Auschwitz as a result of the Nazi extermination of Jews and antisemitism.
"It is my way of saying, 'Never again.' I don't want my four children, my nine grandchildren, to have to suffer what they did… That is my motivation for continuing to put up with everything, the way I've been treated by the union. I didn't want it to happen to them.
"The tribunal in its 45 page judgment said that it saw 'almost the entire case as manifestly unmeritorious,' describing some of the complaints as 'obviously hopeless,' 'palpably groundless,' and 'devoid of any merit.' The tribunal described the 'gargantuan scale' of the twenty-day hearing and twenty-three volumes of evidence as a 'sorry saga,'" which was 'manifestly excessive and disproportionate,' and added that the UCU should not have been put to the 'trouble and expense of defending.'
"The tribunal furthermore accused me and my lawyer of 'an impermissible attempt to achieve a political end by litigious means' and that 'it would be very unfortunate if an exercise of this sort were ever repeated.' We were charged with 'a worrying disregard for pluralism, tolerance and freedom of expression, principles which the courts and Tribunals are, and must be, vigilant to protect.'
"The tribunal rejected the most widely used definition of antisemitism in the world at the time, the EUMC definition. This definition has since been replaced by the almost identical one from the Internal Holocaust Remembrance Alliance (IHRA). The latter has since been accepted by the British Government – but not by the UCU — for local use."
Fraser concludes: "Looking back at the court case the judge's decision is totally out of line with current British government policy. Furthermore it is now clear that the attitudes of the UCU leadership were similar on many points to the scandalous behavior of those in power in Labour nowadays."