---
Utopia denied, reality smacks Swedes right between the eyes and legs…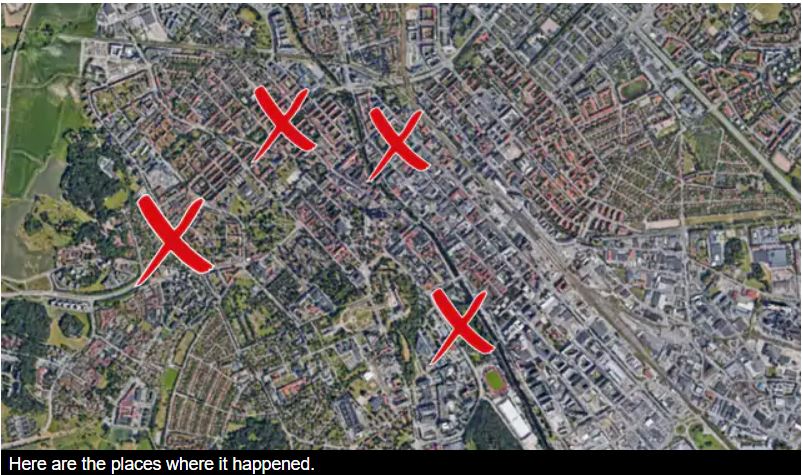 – Women in town should not be worried, but must think about how to behave. Perpetrators are looking for solitary men and women, so it is important how to move. Feel free to walk on illuminated streets and not alone in alleys or parks. Feel free to talk to someone on the way home, ask for a push or go collectively with established companies, says Mikael Hedström.

Should women really be thinking of it?

– We take security-creating measures, but we cannot be in all places. Both men and women have to think ahead.
Police after the rape case: "Avoid parks and alleys"
A woman has been subjected to a rape attempt in Uppsala.
It's the fourth event in four days – and now the police declare:
"Women in town should not be worried, but it is important how you move," says Mikael Hedström at the police.
On Monday, police in Uppsala received an alarm that a young girl had been raped during the night in a park in Uppsala . It was then the last of several alerts:
"As of Friday, there have been two completed rapes and one attempted rape," says Linda Winge, commander at the police's command center in the region.
Now another incident has occurred.
New rape trial in Uppsala
At 02 am the night between Tuesday and Wednesday, police were alerted to Linnégatan in central Uppsala.
– A woman called for attention and help after a lone perpetrator tried to assault her, says Linda Winge.
On their website , the police write that a "man shows up and grabs the plaintiff in an inappropriate way. The woman falls over and the man then leaves the place".
Police are investigating the incident as a rape attempt. One has searched for a suspect – with no results.
– It was a seemingly completely unknown perpetrator, the woman has been jumped completely unprovoked, says Linda Winge.
According to the police, the woman is "physically okay" in any case.